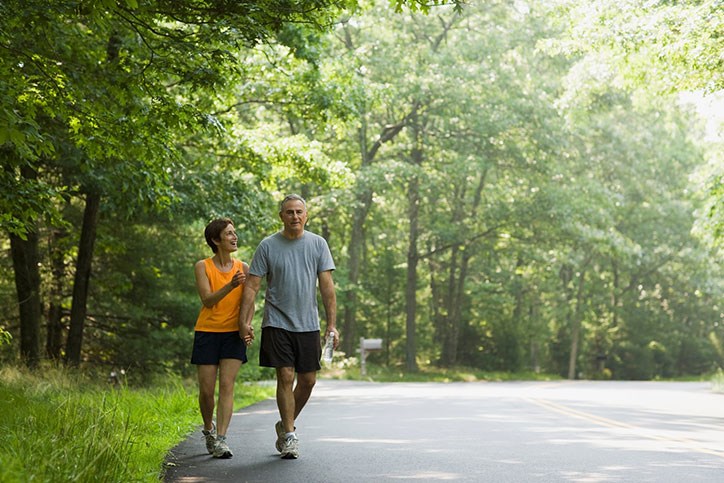 The Perks of Living in Flowery Branch, GA
Flowery Branch is conveniently located in Hall County, GA, halfway between Buford and Gainesville. Residents have access to many options when it comes to dining, entertainment, and shopping. The town also offers access to major roadways, making it easy to get to the office and many other key destinations in the area. 
Naturally Appealing
A recent study shows that over 50% of Americans prefer spending their vacations in nature every year. That's largely due to time spent outdoors helping to calm the mind and reduce stress.
The question is, why wait for a vacation to enjoy nature? Flowery Branch is a charming city in Hall County, Georgia, that is a great place to settle down or get a fresh start, with easy access to the outdoors.
When it comes to nature, Flowery Branch is in the center of it all. Located on the shores of Lake Lanier, people of all ages can enjoy water activities, fishing, picnics, and more. Individuals can also hop in the car for a short road trip to the mountains for a change of scenery. There are also great parks in Flowery Branch, including Alberta-Banks Park, Cherokee Bluff Park, and Williams Mill Greenspace. Each offers opportunities for relaxing in nature, children's playgrounds, and easy hiking trails.
Flowery Branch Is a Thriving Hub
Originally, this small city comprised of a little more than a general store and a post office. Flowery Branch is now a rapidly evolving hub of new, small businesses and attractive Georgia real estate options.
One of Flowery Branch's larger shopping centers, Stone Bridge Village, offers food options, boutiques, convenience stores, big-box stores, and a new pedestrian-friendly farmers' market. Flowery Branch is also home to the IBM Performance Fields (Atlanta Falcons Training Center), as well as the Emory Orthopaedics and Spine Center, which opened in 2021.
The downtown area of Flowery Branch is a historical showcase of quaint buildings dating back to the 1870s. The Flowery Branch Historic Train Depot and Museum provides a look into the town's past. You can also pick up more tangible historic treasures at one of the antique stores nearby. The main event in downtown Flowery Branch is the food. Here, you'll find restaurants catering to every taste, from classic Southern dishes to seafood, and delicate pastries.
In the spring and summer, the local farmers' market is in full swing along Railroad Avenue. You simply must stop by to pick up some fresh produce, delicious preserves, flowers, and home-baked goods.
Despite its central location and rapid growth, the town maintains a laid-back feel. This is an attractive feature for families, retirees, and young professionals looking for a relaxed lifestyle. 
Easy Access to Good Schools
From preschool to high school, there are many schooling options in Flowery Branch, which is a part of the Hall County school district. Whether you opt for public, private, or homeschooling, you're bound to find the right fit for your child.
Most schools in the area offer a wide range of sports including football, basketball, swimming, softball, tennis, track and field, and baseball. Some also have facilities for volleyball, soccer, and golf.  
There's Even More to Flowery Branch
If you are interested in learning more about the Flowery Branch area of life at Sterling on the Lake, contact our Community Specialist, or visit our Virtual Shopping Hub to explore our amenities and new home options.