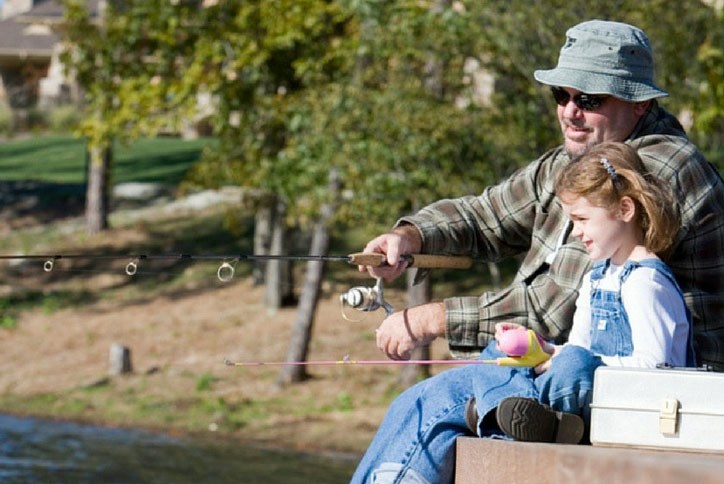 Top 5 Reasons to Move to Hall County, Georgia
Did you know that Georgia is one of the fastest-growing states in the country? And while there are many great places to raise a family, make a living, or retire to, we believe Hall County is one of the best places to call home in the Peach State. Located north of Atlanta, Hall County is a place where you can experience all of the benefits of urban, suburban, and rural life all in one spot. Explore our top 5 reasons why Hall County, Georgia, and the master-planned community of Sterling on the Lake, might be perfect for your new home:
1. The Opportunities to Get Outdoors
If you prioritize getting outside and taking part in recreational activities as a part of a healthy lifestyle, you'll love living in Hall County. There are opportunities to participate in everything, from boating and tennis to horseback riding and hiking. You'll find that throughout Hall County, there are dozens of parks of various sizes to visit. You're also just a short car ride from many state and national parks. If you wish to stay closer to home, Sterling on the Lake also features miles of trails, parks, and green spaces within the community to help support an active lifestyle. Overall, it is a great area to live if you enjoy getting outside throughout the year.
2. Proximity to Atlanta
When you live in Hall County, you can easily escape to the great outdoors or drive into the bustling city of Atlanta. Whether you want to attend an event in the city or are heading to the airport to travel elsewhere, the proximity to Atlanta is a major perk of living in the Flowery Branch area.
3. Access to Healthcare
One big benefit of living in Hall County is that you have easy access to healthcare options, should you ever need it. While no one wants to spend time at the hospital, knowing that you live near Northeast Georgia Medical Center in Gainesville can help give you peace of mind. Also, if you live in Sterling on the Lake, you'll find that you are less than forty miles from the best hospital in the state of Georgia. Emory University Hospital is located in northeastern Atlanta, letting you access top-notch medical care without having to pass through the city.
4. Lower Taxes
Did you know that Georgia is one of the most retirement-friendly states in the entire county when it comes to taxes? However, you don't need to be approaching your golden years to benefit financially by living in Hall County. The property taxes in the state of Georgia are much lower than the national average. Along with that, the property taxes in Hall County are lower than the average for the state of Georgia.
5. The Schools
If you are moving to the Atlanta metro area with your family, one item that may be top of mind are potential schools for your children. This is one of the major perks of living in Sterling on the Lake, within Hall County, Georgia - there are many public, private, and charter schools around the area. Hall County also offers Programs of Choice, so you can have greater flexibility in shaping your child's education.
With so much to offer people of all ages, the greater Atlanta area is a wonderful place to put down some roots. If you are interested in learning more about the Flowery Branch area or life at Sterling on the Lake, contact our Community Specialists, or visit our Virtual Shopping Hub to explore our amenities and new home options.