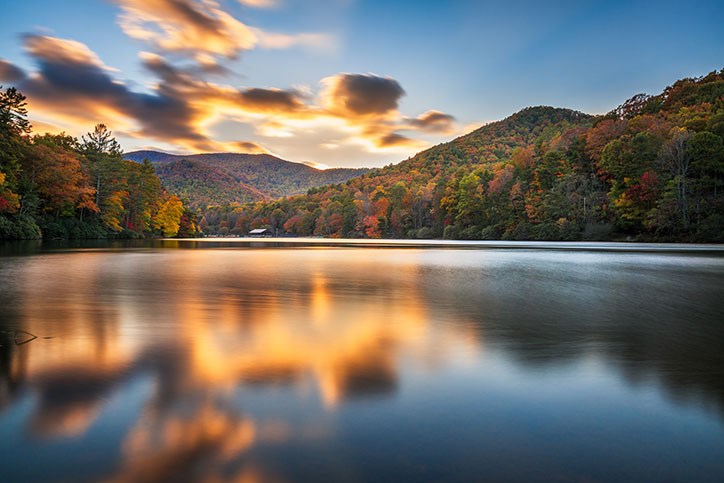 Fun Things to Do in Northern Georgia
North Georgia has it all – from soaring mountain views to boutiques and historic towns. It even has one of the more bustling cities in the Southeast - Atlanta, GA. If you're in the mood to connect with nature during this beautiful time of year, or check out charming main streets, you're in luck! Our area has it all.
Ready to plan your next adventure? Keep reading for inspiration.  
Buford
Buford, Georgia has so many great things to do - whether you want to relax and stroll around town or get out into nature!
Whatever your day holds, you do not want to miss the Historic Main Street in downtown Buford. There are upscale restaurants and fun boutiques to check out.
Craving a nature adventure? Check out Buford Dam Park at Lake Lanier, complete with green spaces, picnic areas and a swimming beach. Sitting on 83 acres, Bogan Park features trails, sports courts, a playground, and an aquatic center for all sorts of fun!
Flowery Branch 
Whether visiting or planting roots, Flowery Branch is a beautiful destination in Georgia.
Flowery Branch is located near the shores of Lake Lanier, and there are many things to do in practically any season. You can find yourself wandering around some of the parks in the area like Alberta-Banks Park, Cherokee Bluff Park, and Williams Mill Greenspace. 
If you tire of nature for a bit, head downtown and enjoy the shops and delicious southern dishes. You won't want to miss the farmer's market where you can collect fresh produce, delicious preserves, flowers, and other goodies.
Duluth 
Another great city near Sterling on the Lake is Duluth. There are constant events happening in Duluth throughout the year, so depending on when you plan a visit, you may find yourself enjoying the Duluth Fall Festival or the Duluth Springs Arts Festival.
You can wander the streets of downtown or spend a day on the Chattahoochee River with a paddling or tubing trip with Up the River Outfitters.
Interested in a few more places to plan a pit stop?  The Southeastern Railway Museum features a large assortment of trains, cars, and buses that have been used throughout history. Shorty Howell Park also features places for the kids to play and a walking trail.
Don't forget to stop at one of the breweries in town to get a cold refreshment and bite to eat after a long day of exploring. Good Word Brewing and Public House is a popular option in the area.
Sterling on the Lake has a prime location in Flowery Branch. Both nature and charming towns are just a short drive from home. And when you fall in love with the area, and we'll help you find the home of your dreams!