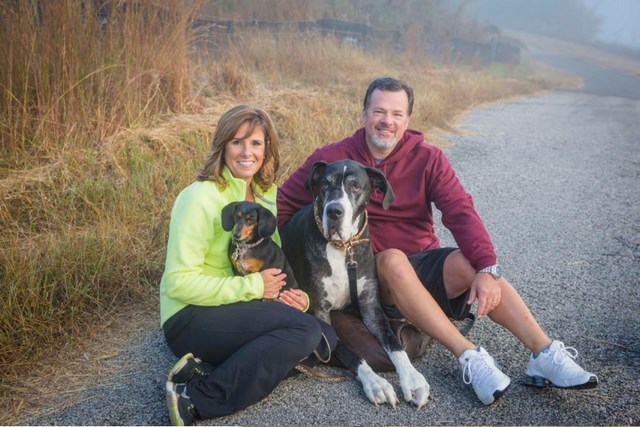 Valentine's Date Ideas at Sterling on the Lake
Love is in the air! At Sterling on the Lake, we enjoy celebrating Valentine's Day -- so much so that we wanted to share some of our best ideas for a special day right here in our community. Check out our top 5 ideas for celebrating Valentine's Day close to home… or more like in your own backyard!
The Trails
Sometimes all you need is a little fresh air and some nature to unwind from your day-to-day routine. Why not do that with the one you love? Our trails offer a great place for a romantic stroll or jog and connect with nature and your significant other.
Movie Night
Nothing screams date night like a good old-fashioned movie. Take a trip to the Lakeside Clubhouse to enjoy a movie date night- Don't forget the popcorn!
Private Picnic on Picnic Island
Day or night, Picnic Island is the perfect spot to feel like you are miles away while being conveniently close to home. Pack a bag of your favorite snacks and journey over to the island for a low-key and relaxing outing.
The Waterfall
Feeling a bit more adventurous? Set out on an expedition with your loved one. Find the hidden waterfall at Sterling on the Lake!
Lakeside Pavilion
Spend the day at the Lakeside Pavilion where you can relax by the water, enjoy the sites and grill up a delicious dinner. This is a perfect spot to spend some quality time with your loved one or your entire family.
Enjoy a stress-free Valentine's Day at Sterling on the Lake. Whether you desire to take a romantic stroll along one of our trails, plan a picnic on the island, or set out on an exciting expedition to find the hidden waterfall, there is something to fit practically every Valentine's Day itinerary!