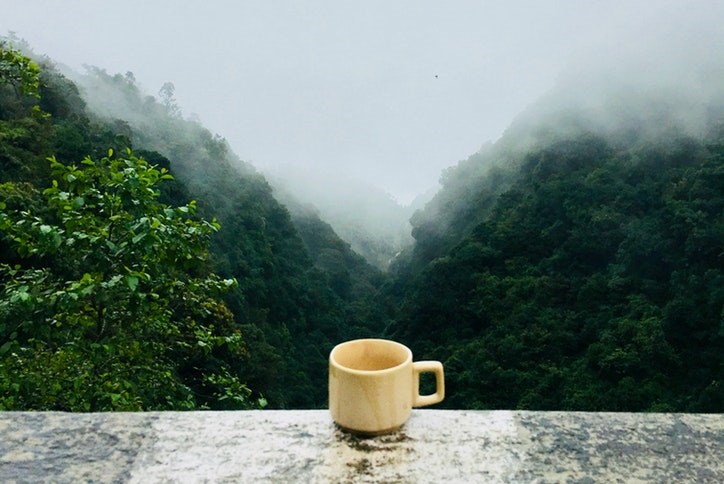 From Cabin Fever to Cozy
Getting a little antsy this winter? Plan a road trip to one of these cozy mountain villages within an easy drive of Flowery Branch for a rustic getaway!
The winter can be an exciting time to travel with lots of opportunity for a relaxing or action-packed getaway. Whether you're looking for an escape from the stresses of everyday life, or a place to let out your inner child, there are several places to do just that! Here is a list of locations around Sterling on the Lake that are perfect for a weekend getaway.
Highlands, North Carolina
If you are looking for a quaint town with great restaurants, a diverse cultural arts scene, fantastic shopping while being surrounded by a plush national forest, then Highlands in North Carolina is the place for you. This small town with a big personality is encompassed in the Nantahala National Forest, which is the largest national forest in North Carolina. Highlands is known for many things, but they are most notorious for the top-notch restaurants available to visitors and locals alike. Fun fact - five of the restaurants in Highlands have been awarded the coveted Wine Spectator Award of Excellence! Whether it's the award-winning food or the coveted accommodations available at Old Edwards Inn that draw you to this unforgettable town, Highlands is your next stop for a weekend getaway to the mountains!
Blue Ridge, Georgia
Blue Ridge is one of the more famous towns in Georgia, known by many for its breathtaking views and beautiful mountains. Blue Ridge is the perfect destination for a weekend getaway if you need to unwind away from the usual hustle and bustle.  If you rent a cabin, you may not want to leave the comfort of your porch, which can offer views that cannot be beat! Blue Ridge also has so much to offer during the winter. Take a scenic tour of the countryside on the train or head into town and visit the local antique stores, galleries and other artesian craft shops. You are bound to enjoy a relaxing and cozy weekend getaway in the Georgia Mountains.
Georgia Wine Country
Let your worries slip away while you take in the plush landscape that Georgia's wine country offers. The town of Helen, Georgia is a favorite amongst wine lovers. Explore its Bavarian village and cobblestone streets and indulge in a wine tasting to round out the day. Lucille's Mountain Top Inn and Spa, a bed and breakfast spa offering breathtaking views, features gourmet breakfast and spa treatments that will make you forget about the stresses of everyday life.
Sterling on the Lake is lucky to have to have so many calming and beautiful settings nearby. If you have cabin fever this winter, plan a quick getaway to one of these relaxing spots.