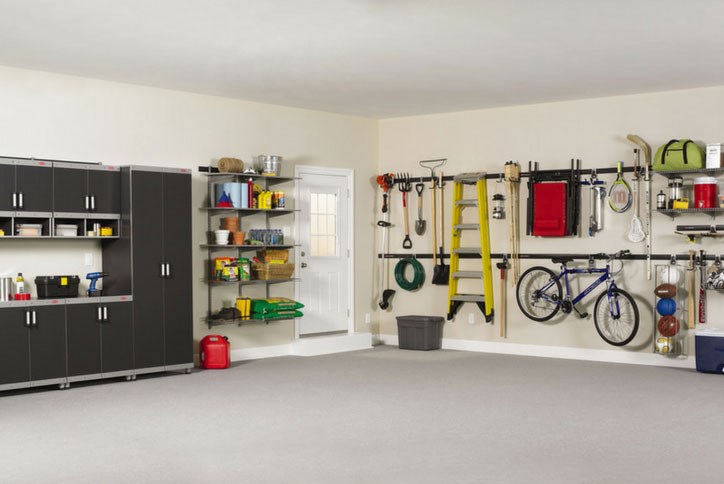 Organization in the Home
Check out these tips to help ensure peace of mind in 2018 with a well organized home! 
Frequently used small appliances, such as a toaster and coffeemaker, should be stored on the counter; ones seldom needed on a lower cabinet. Install a drawer onto a deep lower shelf for appliances used occasionally, such as a rice cooker and blender.
Store Smart – Store your most frequently used items in the most accessible places. Keep things you use most often at eye level; store heavy items below waist level; and infrequently used items on high shelves or in another area of the house.
Declutter yearly- take an inventory of all utensils, cookware, and dinnerware and get rid of unnecessary duplicates or things no longer used. Use drawer dividers to organize your utensils and flatware.
Group like things together, such as all cosmetics, in a plastic tin or washable bag, all skin-care products on the same medicine-cabinet shelf, all shampoos in one spot under the sink.
Toss old cosmetics, skin-care products and medication. Every year, take an inventory and throw out those items that have expired or that you no longer use. Flushing expired drugs down the toilet may affect the water supply, so ask your pharmacy if they have a drug take-back program.
Plastic bins – smaller items like hair accessories, bottles of nail polish, brushes, and combs will all be easily accessible in plastic bins with neat, easy to read labels.
When cleaning out your garage, group items into three piles; things you want to keep, things you want to sell and items you can donate
Use as much vertical and ceiling storage as possible. If your garage does not have space to keep items off the ground, try these techniques:


Store items like drills and other tools on pegboards.
Place lawn chairs and other bulky equipment along the walls of your garage but away from your car.

Keep items you use often, like brooms and mops near the garage door.
Here are some helpful systems for organizing your garage: 

Clear plastic containers
Mason jars – nails, screws, or other small items
Pegboards
Track Systems
Panelized Systems
Suspended shelving units