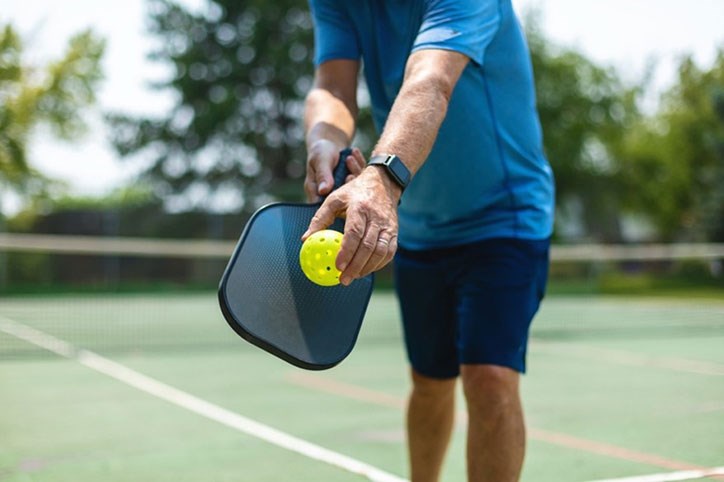 Pickleball – A 55+ Fan Favorite
It was a warm summer day in 1965. Two fathers, Joel Pritchard and Bill Bell, were looking for a way to keep their families entertained. With odds and ends laying around and an old badminton court, pickleball was invented.
Pickleball 101
This paddle ball sport has a funny-sounding name and an addictive quality that our 55+ residents can't get enough of. It's easy to learn, gentle on the joints, and an exhilarating way for adults to stay active. The rules of this game have a combination of elements from tennis, badminton, and ping pong and can be played with singles or doubles. The goal - get the ball over the net and prevent it from being returned by your opponent.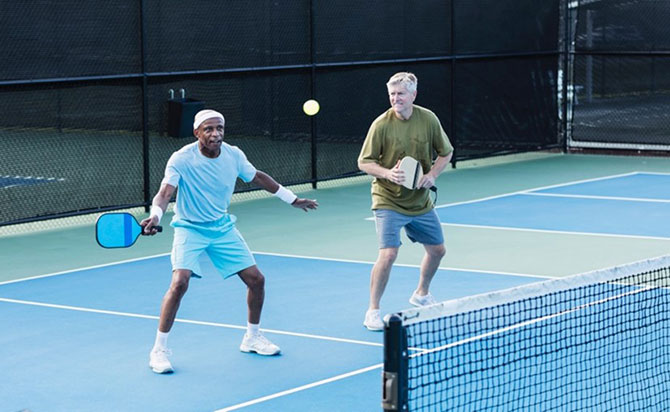 The Perfect 55+ Sport 
In the last five years, pickleball has seen incredible growth. From 2019 to 2020, the number of pickleball players grew 21.3%, from 3.46 million to 4.2 million. The reason for such favoritism amongst every generation, particularly 55+, is in part due to the social nature of the game. Pickleball is a great way to make friends and stay involved in your community. Another popular element is how simple it is to learn and play. It's also a great way to stay in shape, no matter your age. Similar to tennis, pickleball has been shown to significantly improve cardiovascular health. Because it's played on a smaller court than tennis, it causes minimal wear and tear to the joints.
Pickleball at Sterling on the Lake
In order to keep up with the rise in demand, we've added pickleball lines to our tennis courts so our residents can partake in some lively competition no matter their skill level. Our residents have formed their own pickleball teams and every night, you'll hear sprinkles of laughter and the whooshing sound of rackets in the warm breeze.  At Sterling on the Lake, pickleball is a huge part of our community, bringing neighbors together in a lively manner. Learn more about the multitude of amenities offered at Sterling on the Lake and envision your summer days filled with energetic, outdoor activity.