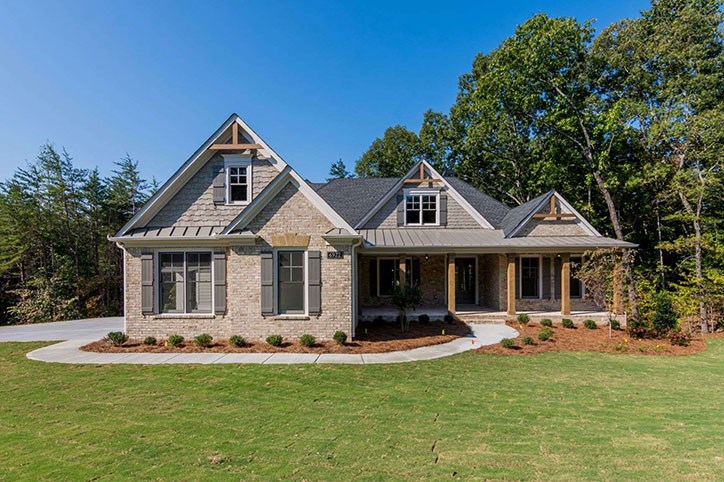 5 Things to Consider When Home Shopping
It is important to be prepared when shopping for your new, dream home. Aside from your budget and determining the perfect area to plant roots, there are a few additional questions you'll want to ask yourself before beginning your search.
Size & Style
One of the most crucial things to think about is the ideal size of your space. How many bedrooms and bathrooms do you need? Whether you work from home, have a growing family, or want to downsize, this can look quite different.
Once you've established your space requirements, home in on the details and the features of the house you see yourself living in. Do you want a cozy, one-story floorplan with flexible, open spaces, or do you picture a luxurious two-story home with rooms that have clear and intentional purposes?
Whichever you prefer, don't miss your opportunity to live in either our 55+ neighborhood, The Retreat, or our luxurious neighborhood, The Preserve. Both feature beautiful new homes, as well as a limited number of homesites remaining.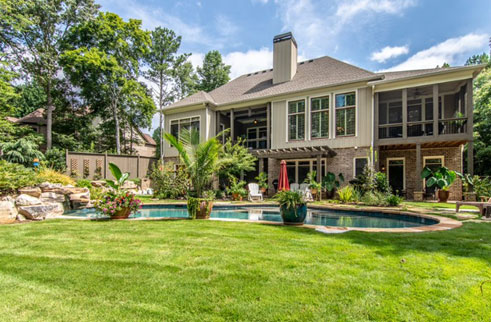 Outdoor Amenities
How important is outdoor space? If you enjoy gardening or spending time outside, you'll want a home with outdoor areas that complement those interests. Whether you opt for a relaxing covered porch, a large backyard, a garden, or pool area, the options for creating your own oasis are practically endless! And at Sterling on the Lake, you will also have access to miles of scenic trails, parks, and the Lakeside Clubhouse infinity pool.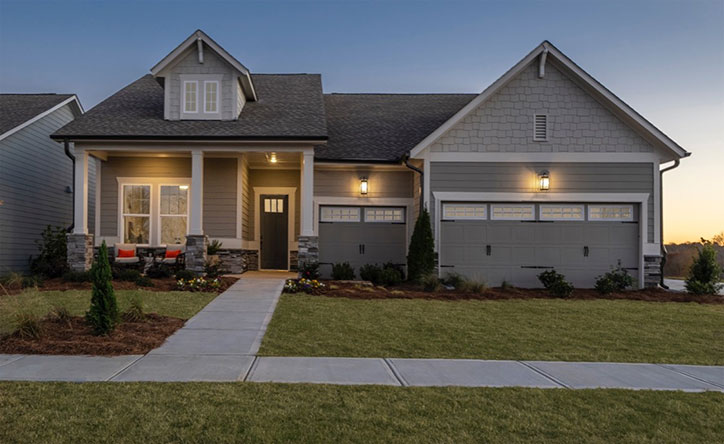 Garages and Flex Spaces
The garage is often an afterthought, but it can be a key feature in your new home search. A garage can shield your car from the elements, and also serve as a handy access point to-and-from the house. In addition to being a place to park your car, a garage can serve as additional storage, a home gym or a workshop.
In addition to a garage, many homes in Sterling on the Lake feature floorplans with flex spaces. Whether you need a finished basement for a guest suite or an extra room for your hobbies, you'll have a designated space to fit all your needs.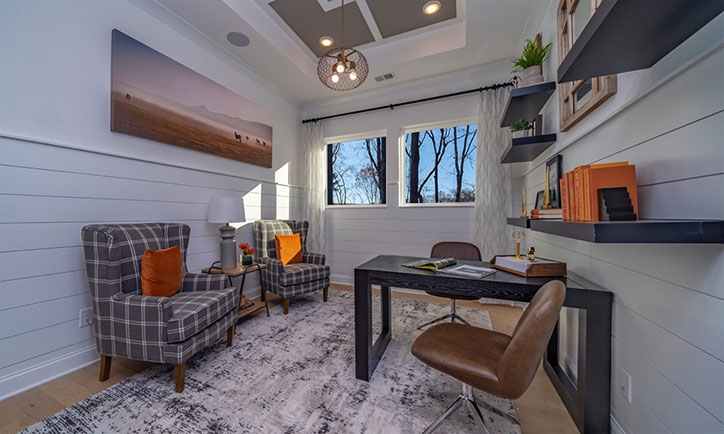 Work-Life Balance
Many are finding themselves completing their 9-5's from home. If your organization has shifted to a work-from-home or hybrid culture, it's important to have an environment for a healthy work-life balance. Sterling on the Lake's rich amenities, lively nearby towns, Lake Lanier, and access to national and state parks will offer an abundance of activities in your down time.
If you're driving to and from work, easy access to the interstates will help streamline your travels. Only minutes from I-985 and I-85, 8 miles from Buford, GA and less than 45 miles from the greater Atlanta area, you can easily get anywhere you'd like to go from our Sterling on the Lake community. If you're interested in an even quicker commute, check out the Peach Pass electronic transponder for easier access to the Express Lanes.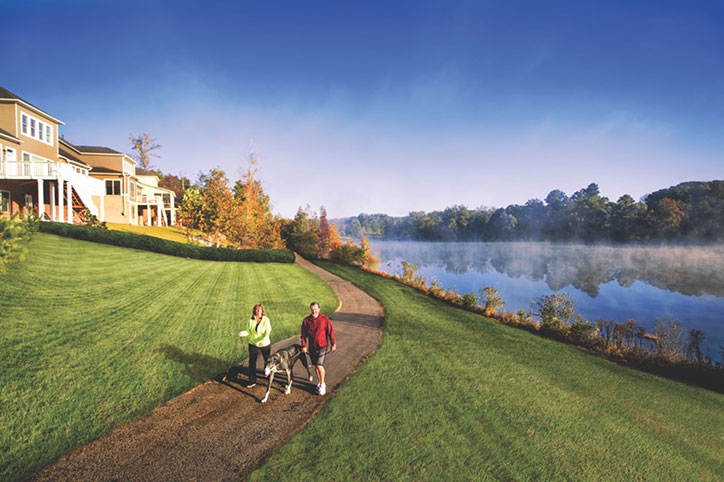 Community Luxuries
Once you decide on what you're looking for in a new home, it's time to decide what kind of community is calling your name. Would you like to wake up and hike the trails outside your front door or play a game of tennis with your neighbors? Are you interested in manicured green spaces and resort-like pools? If you're looking for an assortment of amenities and activities to make every day more interesting, Sterling on the Lake has all of these in one.
To continue your home search, check out our New Home Buying Guide. We've created this efficient checklist to help walk you through the shopping process and ensure it's an exciting endeavor. To learn more about life at Sterling on the Lake and our remaining residences, contact us or visit our Homefinder to explore your options.