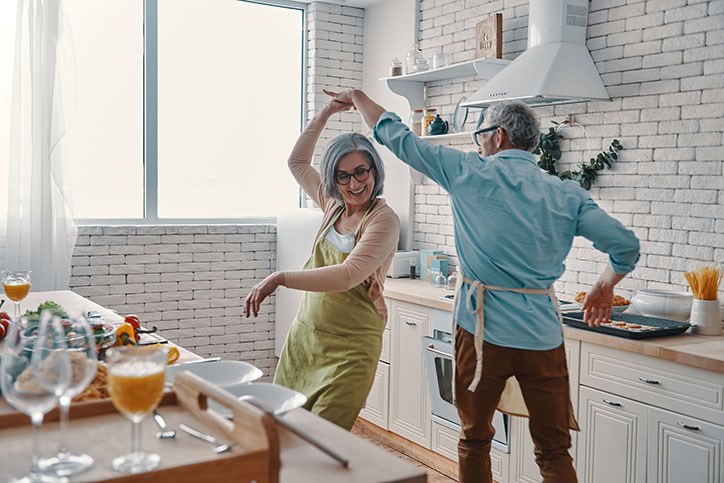 Staying Happy and Healthy After Retirement
Hobbies are essential and they are a vital part of staying healthy and active after retirement. Now that you may have a little more free time, how will you fill it? This can be a tricky question, but at Sterling on the Lake, our variety of resort-style amenities, exciting towns nearby, the serenity of nature, and miles of outdoor trails help you get the most out of your best years. Here is a short guide to finding fun hobbies and healthy activities to live fuller days in and around Sterling on the Lake. 
Volunteer
Many organizations are looking for volunteers, allowing you to engage with a variety of different causes and meet new people. Volunteering is a valuable addition to your time and will open your world up to new friends and meaningful causes you may have never found before. And with many organizations offering both weekday and weekend opportunities, there are different ways to fit volunteering into your schedule.
Play a Sport
Playing a sport can improve your physical condition, let you focus on your skills, and develop your leadership and teamwork abilities. There are a variety of exhilarating sports that are both gentle on the joints and easy to learn.
Pickleball is becoming an extremely popular sport in our community. It is similar to tennis, but it is played on a smaller court, so you do not have to run around as much. At Sterling on the Lake, we've added pickleball lines to our tennis courts, so our residents can partake in some lively competition, no matter their age or skill level.
Go For Walks
If sports aren't your first choice, you can stay active by going for walks. Flowery Branch is located near beautiful sites like Lake Lanier, which you can explore on short walks or a full-day outing. Walking in a group can help you power through the miles and make connections. You can also bring your pet along too! Spend your mornings immersed in nature and enjoy miles of stunning trails at Sterling on the Lake, or in nearby parks and recreation areas.
Write
Writing can improve your communication skills and unlock a creative side you never knew you had. Start with whatever inspires you, past experiences, or your observations from day to day.  Telling stories and writing poetry can help you channel your emotions into new and interesting outlets.
The Spout Springs Library is 28,000 square feet of quiet serenity. Only a short walk from our community at Sterling on the Lake, it is the perfect place to access a wealth of knowledge and put your writing to the test.
Travel to New Places
Travel lets you experience new things in ways you cannot replicate by watching movies or reading books. You can go to different parts of Georgia, the United States, or the world.
If you call Sterling on the Lake home, you are a convenient car ride away from the busiest airport in the United State, providing easy access to countless destinations! But if you're new to traveling, start with going somewhere else in North Georgia and check out our blog to find nearby activities.
Finding hobbies is the key to a beautiful retirement. And Sterling on the Lake is a wonderful place to live to find new hobbies or fine-tune old ones. Learn more about everything the community has to offer today!