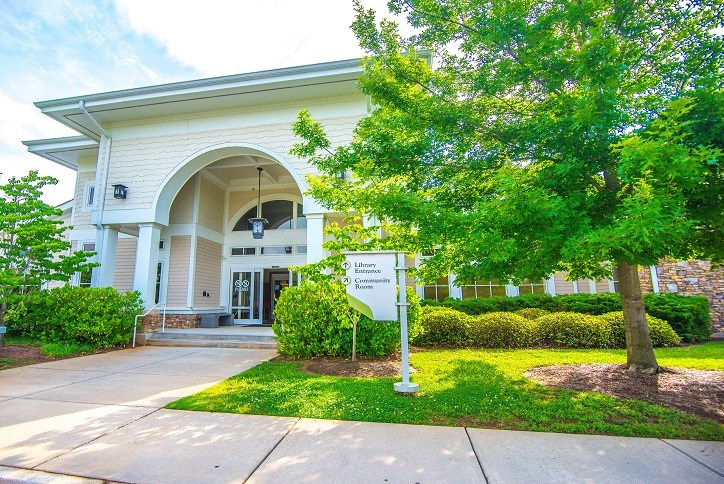 New Year Inspiration from Spout Springs Library
Many people make resolutions for the New Year to reset and focus on personal goals. If one of your resolutions is to unwind and recharge by reading more, you are in luck! The Spout Springs Library sits near the entrance of Sterling on the Lake, so swinging by on your way in or out of the community to check out a new book is easy! You can even stop by Friends Café for a fresh cup of coffee, latte, tea, wrap or panini. The library is equipped with a computer lab, wireless access, meeting rooms and private study areas available for a change of scenery when working from home or virtual learning.
If you are ready to kick-start your reading in 2021, check out our top 5 recommended book genres for inspiration:
Classics
Many often think of these books as readings you were assigned in high school English class, but there is a reason these timeless stories have been popular for decades.  Some of our favorite classics include: To Kill a Mockingbird by Harper Lee, The Great Gatsby by F. Scott Fitzgerald, and Of Mice and Men by John Steinbeck.
Detective & Mystery
Mystery novels revolve around a crime that must be solved – which will keep you on the edge of your seat (literally) all day! A few we've binged include: And Then There Were None by Agatha Christie, The Girl on the Train by Paula Hawkins, and The Adventures of Sherlock Holmes by Sir Arthur Conan Doyle.
Action & Adventure
Are you someone who can read a book in one day? Or, do you enjoy the thrill of characters being in high stake situations? If you answered yes, then action and adventure books are for you! The Harry Potter series by J.K. Rowling, The Life of Pi by Yann Martel, or The Three Musketeers by Alexandre Dumas may be your next read.
Biographies and Autobiographies
If you're looking to learn more about the details and events of a person's life, pick up an autobiography. You've most likely heard of The Diary of a Young Girl by Anne Frank or Long Walk to Freedom by Nelson Mandela – two of the most popular autobiographies to date. While autobiographies are stories authors write about themselves, biographies are written by an author who is not the focus of the book, some famous options in this genre include Alexander Hamilton by Ron Chernow and Into the Wild by Jon Krakauer.
Self-Help
Whether you're looking to read something that inspires you to start something new, boost your confidence or just a simple well-being read, self-care books focus on encouraging lasting personal development in many areas of life. Some top suggestions are: Whatcha Gonna Do with That Duck? By Seth Godin, The 48 Laws of Power by Robert Greene, and Dare to Lead: Brave work. Tough Conversations. Whole Hearts. By Brené Brown.
No matter your book or genre of choice, the Spout Springs Library has something for all ages to enjoy. So, stop by the library, pick up a book or two, and begin making progress on your reading list for 2021!
Questions? Contact our team of Sterling on the Lake Community Specialists by Live Chat, email or phone to learn more about our community, location, builders and home selections.