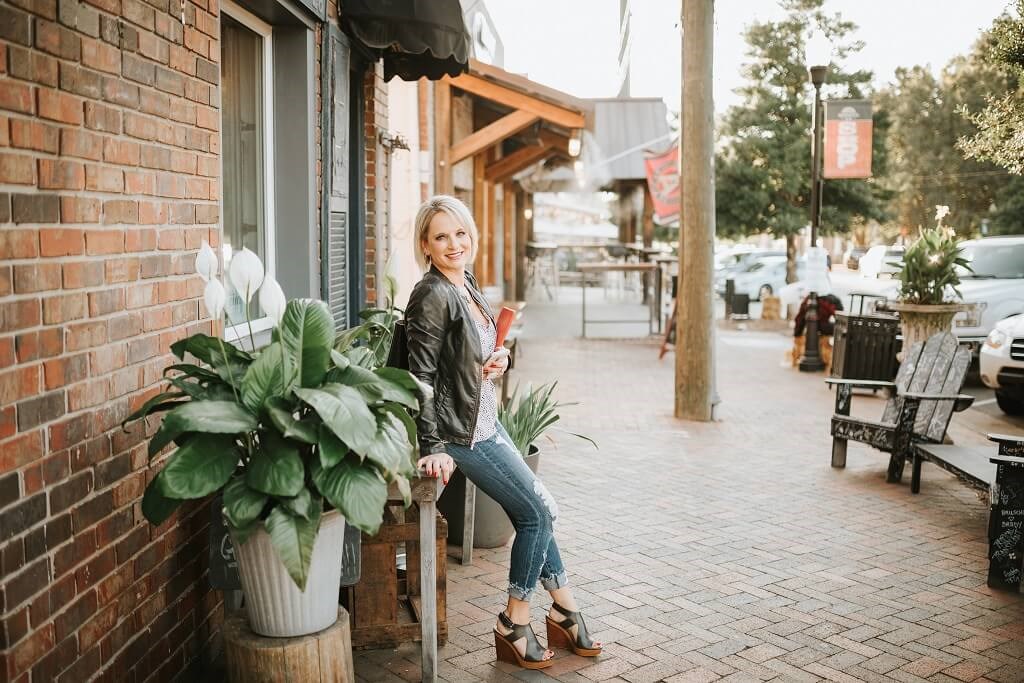 Q&A with Jamie Mock of Engel & Völkers about The Preserve Custom Lot Program
Nestled in a private, quiet portion of the community, The Preserve neighborhood is home to unique, luxury estates. This beautiful area is serene and tranquil, yet close to Sterling on the Lake's many resort-like amenities. With 1- to 2-acre home sites and the flexibility to build your dream house, there are many reasons to consider The Preserve. But don't take our word for it! Agent Jamie Mock of Engel & Völkers enjoys assisting people with finding their dream homes, and is happy to provide a fresh perspective and additional information about this stunning neighborhood and the Custom Lot Program.
How do you describe the Custom Lot Program to individuals who are looking for a new home?  
The Custom Lot Program that we offer at The Preserve is an extremely unique opportunity that you won't find very often. You have the opportunity to live in a gorgeous, master-planned development that offers resort-style amenities, and you can build your dream home with the builder of your choice on spacious 1- to 2-acre homesites! 
 What are the perks of the Custom Lot Program?
There are so many perks to the Custom Lot Program… such as spacious lots that allow you to have your dream home and not be right on top of your neighbor, and the beautiful topography of the land will give you an end streetscape that will be desired by everyone who drives through the community once it is complete. You also have the opportunity to be part of not just a community, but a lifestyle with an abundance of amenities that you cannot find in most developments.
How is this different from the typical home shopping experience?
There are many differences. Generally, you go into a community, and if you are buying a new construction home, you choose from the set plans and options that they offer and you are not allowed to make changes to the home design. Or, if you are buying a resale home, you are falling in love with a home that was customized and lived in by other families first.
At The Preserve, I talk to you about what it is you need and want in your home. What are your desires? What is your style? Generally, from that initial conversation, I am able to help you select a builder that fits within your list of needs, rather than in the more customary developments where you have to fit in the builder's box. Here, this is pretty much your world and we help you put your dream to paper with finding the perfect home site and the perfect custom builder!
Why is the Custom Lot Program a great option for those shopping for a new home?
It allows you the freedom to choose the home site that you love and build the plan that will really work for your family. Families are different, and we do not all fit in the same box, and here you don't have to.
If you could tell home shoppers one thing about the Custom Lot Program in The Preserve, what would it be?
Many people hear "custom build," and they immediately think it is not within their means or too difficult of a process. We are here to help them and to make it within reach, guiding them throughout the entire process.
What makes Sterling on the Lake such a special community?
When you drive into Sterling on the Lake, you immediately get a sense of pride and family, and it feels like an oasis of perfection. It is a peaceful community, yet the location is easily accessible to the interstate, shopping and eateries. The developers really took time to fully think and plan this community for the residents. It has multiple pools, tennis courts, a treehouse, walking trails, a lake and more. This is truly the community you read about and wish you could call it home.  Sterling offers a wide range of options for homeowners, with luxury at every price point.   
Why is Flowery Branch a great place to call home?
Flowery Branch is a growing area. It is close to Lake Lanier, and you can easily gain access to the surrounding cities, including Atlanta and Athens. 
Is there any other community in the area where you can get this type of program, neighborhood and amenities?
There definitely is not. This is a rarity for sure. I love that the community is so well maintained – even the older homes still look great. There is a HUGE amount of pride in ownership, and it is clearly visible throughout the entire community. It is also nice that you can start here and move up within the community as your needs – or family – grow and change. There really is something for everyone within Sterling on the Lake.
Can you tell us a little bit about yourself?
I am local to the area and have lived, worked and played around here for too many years to count. I currently own a home in Suwanee and am the mom to one amazing little 8-year-old boy (I may be a bit biased). I have watched this beautiful area flourish into what it is now, and I am excited to watch as it continues to grow.
I have been in real estate for 13+ years and have had the great opportunity to work in just about all the areas of real estate possible – with builders, land developers, homeowners on both the buying and selling side, design for both floorplans and for the interior finishes, and marketing. I currently sell new construction homes, work in the general real estate arena, as well as selling land. You name it and I have worked in it! I feel like this makes me very well-rounded to work with and to really understand what people need in a home and an area.  Real estate is not an easy profession, and you truly must love the business to be successful at it – and I can say that I absolutely love every part of the real estate world.