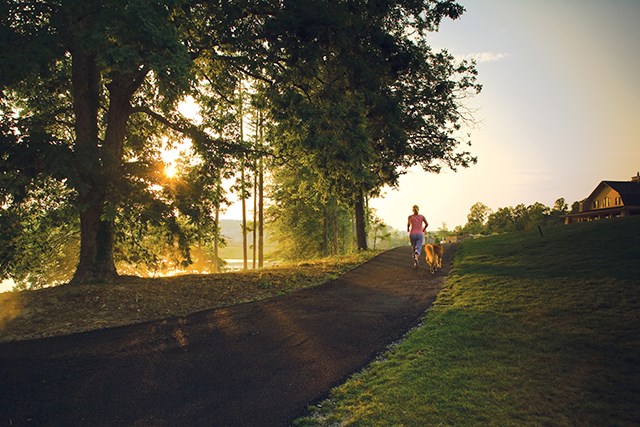 Spreading a little Sunshine at Sterling on the Lake
During these uncertain times, community is more important than ever! At Sterling on the Lake, you are surrounded by neighbors who treat you like family during the best and hardest of times. Here are just a few ways Sterling on the Lake residents have spread a little sunshine – even while social distancing.
Chalk your Walk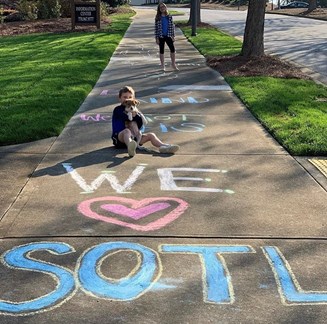 Sterling on the Lake residents are balancing social distancing with time outside by walking/biking our sidewalks and miles of trails, spending afternoons at the parks, and getting fresh air at the village green. To spread a little joy, we chalked an inspiring message on the sidewalk out front of the Information Center for our residents. We're now encouraging our residents to do the same on their sidewalks and driveways to continue the positive spirit!
Bear Hunt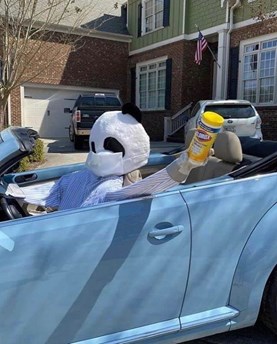 To help our residents stay connected, Sterling on the Lake held our very own Bear Hunt! Residents decorated their front porches and cars, showing their love and support for one another while creating a fun scavenger hunt for the kids. We love to see neighbors supporting neighbors!
Teacher Parade
C.W. Davis Middle School teachers helped to spread some cheer by driving through Sterling on the Lake, waving and honking to all the students who are now virtually learning from home. We appreciate your kindness and dedication!
Visit from a Princess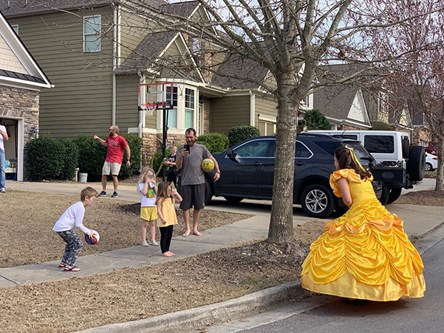 The opening of the DMS Players' production of "Beauty and the Beast Jr." was cancelled, so Belle made her way to the community to stop by and say hello to our residents. She spread magic and smiles – from a safe distance – to people of all ages throughout the community.
Virtual Workout Sessions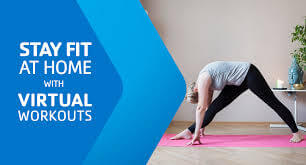 Staying healthy is very important during this time. That's why many residents, such as Fit Mamas, have been hosting virtual workout sessions. Instead of meeting in person, residents can meet online and still get an empowering workout and a bit of social interaction.
It's important to stay joyful and optimistic during these times and we are so happy to be part of this community. We hope our ideas can help spread a little sunshine. Want more? Try some of these:
 5 ways to enjoy the outdoors while social distancing
 7 things to do with your kids indoors