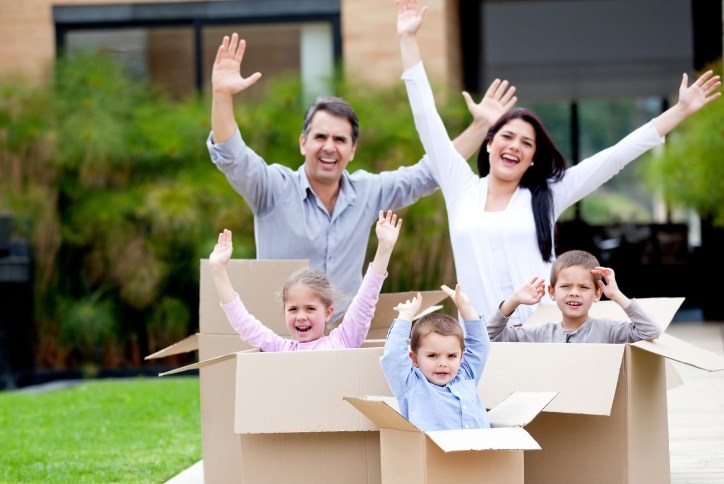 Top Tips for Moving With Kids
A move to a new home and neighborhood can is extremely exciting, but it can be a lot to manage for people of all ages. And for families with children, the process can seem never ending at times. Not to worry! We have compiled our top tips from the Child Mind Institute and Updater for making the transition as seamless as possible:
Involve Your Kids
Leading up to the move, talk to your kids about the process and what it may be like. Be sure to include them in the steps, letting them help with packing up items or allowing them to select the color of their new room. Keeping your child actively involved will help them to feel in control and prepared leading up to the move.
Communication is Key
Keep the lines of communication open so your kids can freely talk about the transition to your new home. Also, asking your children questions, such as, "What can I do to help you?" can alleviate extra stress or anxiety.
Plan a Visit
If possible, plan a visit to your new neighborhood with the family. If not, plan a virtual adventure and stream the experience from your couch. Exploring the other homes, amenities, as well as the shopping and dining outside of the community can prepare them for what to expect. And, it is fun!
Make a Routine
Unpacking boxes and setting up your new home can shake up your schedule. Try to maintain key daily routines, such as mealtimes and bedtimes, since children feel greater stability with predictability. Also, setting up furniture – such as their bedroom – in a similar arrangement to your previous home can help make things feel more familiar. Preserving any traditions or routines will help the move seem more like a seamless process!
While moving to a new home is a big transition, it can be an exciting experience for the whole family. Preparing in advance can help provide for a smoother process as you kick-off this new chapter.
If your family is ready to make a move or learn more about Sterling on the Lake, contact our team or view our Homefinder to begin exploring. Outside of the home, there are many ways for families to connect and make memories. Sterling on the Lake is also conveniently located near plenty of healthcare and education options, so you'll have greater peace of mind knowing your family is covered!