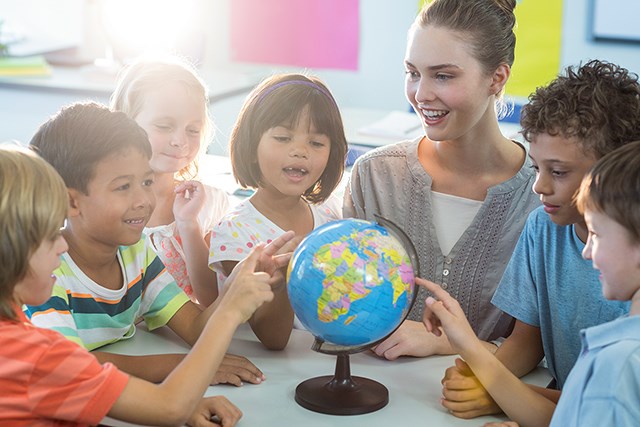 Sterling on the Lake School District and Education Options
At Sterling on the Lake, the choice is yours when it comes to selecting the perfect school for your children. The Hall County School of Choice Program includes a selection of great public, private and magnet schools conveniently located near the community. With many education options to choose from, you're bound to find the best fit for your little ones. Learn more about the schools available to the residents of Sterling on the Lake:
Spout Springs School of Enrichment
At Spout Springs School of Enrichment, the mission is to provide an educational environment where elementary-level students discover and develop their talents through active engagement and challenging and enjoyable learning experiences, all built around their personal interests and learning style. The school believes this approach results in enriched learning and higher achievement for all students. Sprout Springs is located just one mile down the road from Sterling on the Lake.
C.W. Davis Middle School
C.W. Davis Middle School's mission is to provide students with the best education in an engaging and challenging environment that welcomes its doors to parents and the larger community. The school welcomes students entering the sixth, seventh and eighth grades and is a short 8-minute drive from the community. Go Falcons!
Flowery Branch High School
At Flowery Branch High School, students enjoy both traditional and technological based environments, as they study global concepts through the lens of leadership. Students choose their own career and pathways, which includes Honors-level CTAE courses! Flowery Branch High School has also been awarded the "Georgia's High School of Excellence" award. Sterling on the Lake residents love the quick three-mile drive to school!
Magnet & Competitive Programs of Choice:
Hall County offers a school of choice program that makes highly personalized education available to all students. Students may apply to a school with a certain focus or to a school with a unique program that matches their individual interests and goals. Find out more about the School of Choice program here.
Homeschooling
If you're planning to join many other Sterling on the Lake families in homeschooling your children, the Hall County Spout Springs Public Library is located at the front of the community right off Spout Springs Road. This is the perfect place to get the kiddos out of the house for a change of scenery, while still focusing on their studies. You can also enjoy a bite to eat at Friends Café!
There are numerous schooling options for Sterling on the Lake residents to choose from – for every stage of learning. Many of our home floorplans also include bonuses space or flexible designs that help make learning and studying from home easier for the whole family! Check out some of our floorplans with flex space here.
Questions about Sterling on the Lakes or new home options? Contact our team of Community Specialists by Live Chat, email or phone to learn more.