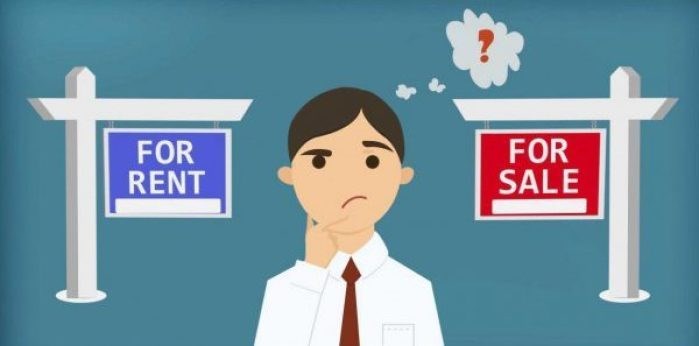 Is Buying a House Worth It? Here's What the Real Estate Experts Say
A recent report by the U.S. Census Bureau shows that the rate of homeownership was 65.3% in the first quarter of 2020 – even higher than the homeownership rate in 2019. Buying a house has unmatched benefits. Yet, some people tend to opt for renting, as buying can be quite a significant investment. While renting might seem like a more affordable option, for many, the benefits of owning a home are worth it!
Curious if buying a new home is the right fit for you? Read on to learn more about the benefits of buying a new home versus renting.
Buying a Home Is a Worthwhile Investment
Homeownership is an investment that will pay off in the long term. Over the years, the prices of homes in the U.S. have continued to rise at a steady rate. If you bought your home ten years ago, selling it today may earn you quite a profit.
On the contrary, renting means that you have to pay your landlord monthly. Regardless of the amount you're paying for rent, the commitment won't have any positive impact on your long-term bank account. It would help to consider getting a mortgage to ensure that every payment you make is a worthwhile investment.
While at it, you might want to consider buying a new home, as opposed to a resale. New homes allow you to better determine the design, any custom features and may have greater energy efficiency. More importantly, you won't face common replacement costs as all the components are still new.
You'll Have Complete Control of the Home
Complete ownership of a house gives you the freedom to modify it as you want. You can remodel the rooms, landscape and include other energy-saving technologies, among all other desired renovations. Many builders also offer new technology integration and innovative features.
If you're considering homes for sale in Flowery Branch GA, you have many options to choose from. You can get the house you've always dreamed of and create the space you've always wanted.
Tax Breaks
Another benefit of owning a home is the tax breaks that come with a mortgage. Some mortgage closing costs, and interest are often tax-deductible. This relief will be more notable in the first years of paying your mortgage.
Homeownership provides you with annual tax write-offs, among other deductions. Consequently, you'll save significantly, unlike renters, who don't receive these tax benefits. For these paybacks or breaks, it would be our recommendation to consult with a professional to learn more about your unique situation.
Rent Keeps Increasing
The total rent that Americans paid between 2010 and 2019 was $4.5 trillion. If you've been in a rented apartment for years, your landlord has likely increased your rent.
Unfortunately, this trend is here to stay. Your rented home will likely become even more expensive in years to come. Rent can even be nearly as much or more than what most people pay for their mortgage!
Buying a new home at Sterling on the Lake will allow you to not only have your dream home, but you'll also save the frustration of the ever-increasing rent prices. And with the current mortgage options available, you don't have to settle for a resale property. A new home may seem expensive at first, but it's incomparable to 20 years of renting.
Owning a Home Gets Easier with Time
For first-time home buyers, the financial investment may seem overwhelming. You'll need a down payment and budget for some unexpected costs. 
The benefits of owning a home through mortgage are encouraging. Over time, the cost becomes affordable, unlike renting where the prices continually increase. Furthermore, paying your mortgage allows you to grow your equity over time.
To get the full benefits of buying a house, consider opting for a new home. You'll be able to pay your mortgage for the new home without thinking of the improvement costs that many resale homes have. As such, a new home will prove economical at the end of the day despite paying more in the initial years.
Impacts on Credit Score
Over time, timely payment of a mortgage will help you recover your ranking and improve the score over time. The consistent payments will show that you're responsible!
Most credit bureaus tend to focus more on weighty payments such as a mortgage as opposed to credit cards, which are revolving accounts. It would be better to buy a home in Sterling on the Lake and boost your credit score, rather than pay rent. Landlords hardly report your rental payments, meaning that your rental commitment won't positively impact your credit score.
The Benefits of Owning a Home Are Worth Pursuing
Most people who are in a dilemma on whether to rent or buy a house often feel that cost is the primary challenge. Yet, renting can be more costly when you look at it from a long-term perspective.
When you buy a new home, you'll get value for your money and enjoy the customization benefits. Buying a home is a significant investment, so it is important you find the perfect fit for your needs.
Are you looking to buy a home? Plan a visit to Sterling on the Lake today to view our beautiful community and tour our model homes. Questions? Contact our team of Community Specialists by Live Chat, email or phone to learn more about our builders and home selections.