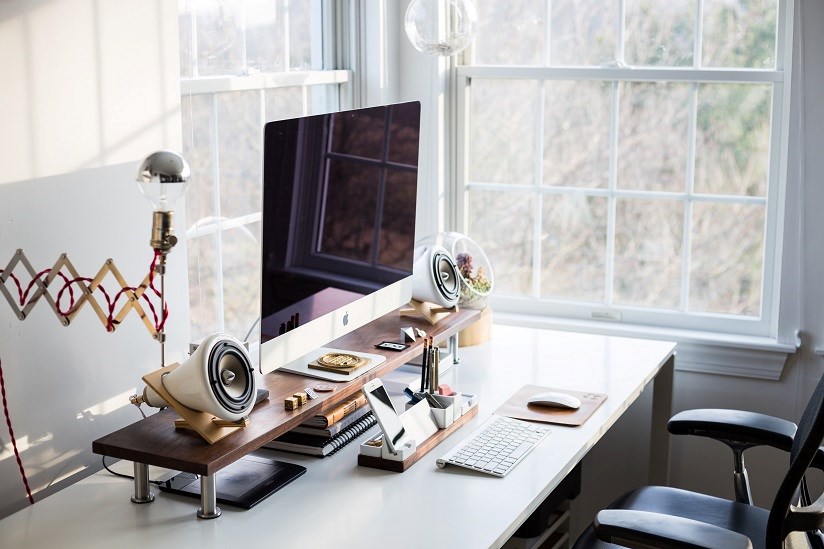 Work from Home Tips
Work from Home Tips
Over the past few weeks, working from home has rapidly become the "new normal" as we practice social distancing. While this takes some getting used to for many of us, it's a great opportunity to be more productive and create new work habits! Discover our top tips for working at home, from creating your own space to setting boundaries.
Find your Space
First and foremost, set up a comfortable workspace in your home. Whether it's a home office, a small set up at your breakfast nook or alongside your children at the dining room table, it's important to have a place to work each day, even if you switch it up every now and then. Choose your space with your work style in mind – the right aesthetic can keep you motivated throughout the day. Bonus points for an outside view!
Set Hours
Just like working in the office, it's important to have set hours, especially if you have little ones running around or a spouse who is also working from home. Even if the temporary hours aren't the typical 9 to 5, having set hours helps you, your clients, your teammates, and other family members get into a rhythm. Not only does it minimize distractions, it helps to break up your day and ensure you don't begin to feel "burned out."
Take a Break (or two or three)
Schedule breaks throughout the workday. This helps with your overall productivity and also offers emotional and psychological benefits. When taking breaks, do something unrelated to your work for a few minutes so you can truly give yourself a breather. A few ideas for healthy breaks are: enjoy a healthy snack, taking a walk around the block, or do a quick household chore. These are all great ways to break up the workday, boost your mood, and reset your focus.
Minimize Distractions
Distractions in the office are inevitable, but they take on a whole new shape when working from home! It can be hard to ignore all the chores that need to get done around the house, or the beckoning television with unlimited Netflix. It's important to resist the urge to scroll though social media, online shop, or check the news until you're on a break, though. Try using noise-cancelling headphones, silencing your text notifications, or shutting your home office door to minimize distractions during working hours.
Dress for Success
We're not saying you need to put your best outfit on, but maintaining a morning routine will help increase your productivity. Change out of your pajamas, freshen up, have your morning cup of coffee and allow time to prep for the day. It will allow you to create a clearer line between relaxation time and work time, and will help you feel more productive!
There are plenty more ways to successfully work from home during these times – share your favorites with us on Facebook or Instagram!  Once you have a work arrangement that works for you, slowly incorporate more of these tips and remember to take one step at a time - we're all in this together!
Searching for a new home? Contact us to learn more about the community, or shop Sterling on the Lake by viewing our Virtual Home Shopping Hub.