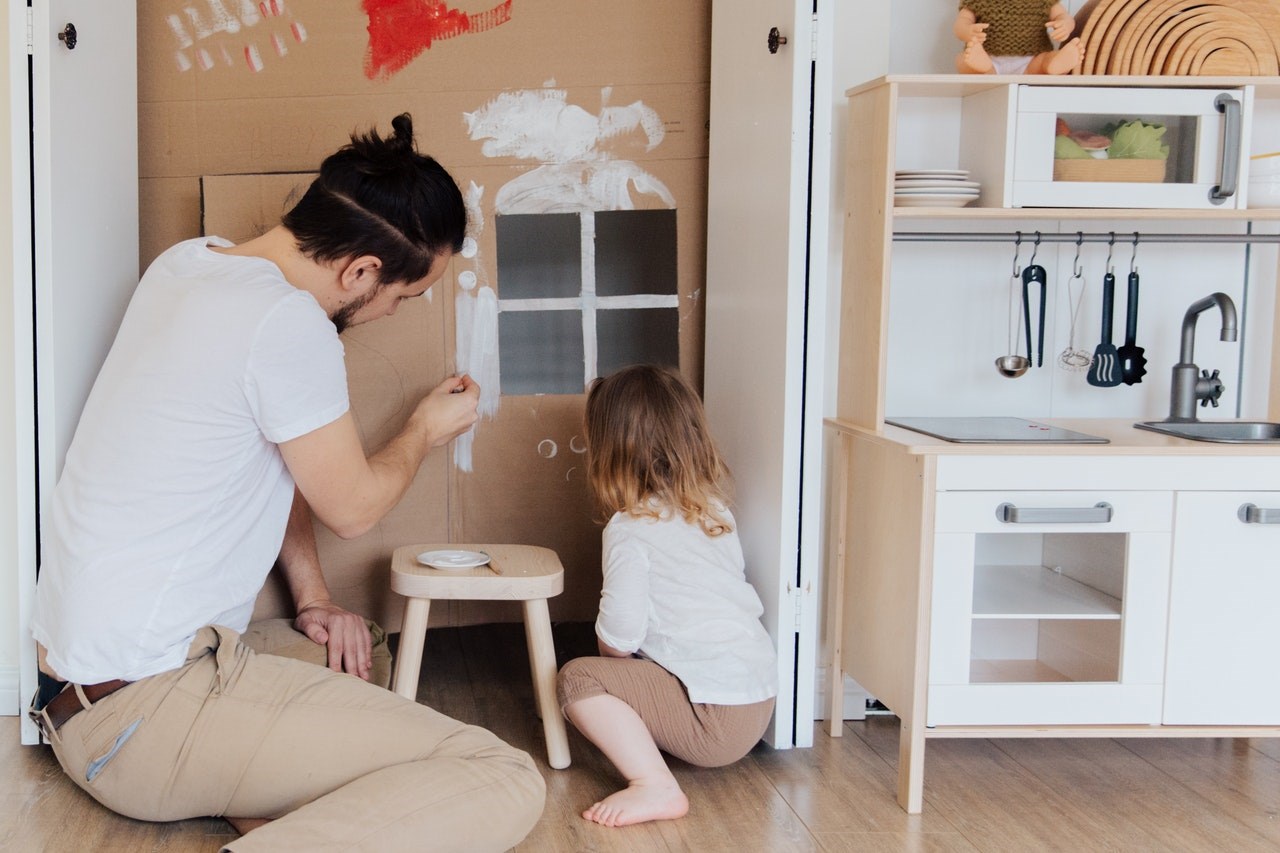 Things to do With Your Kids Indoors
These days, your family is likely spending much more time together inside. Discover some of our favorite ideas for staying busy, having fun, and bonding with your children without stepping foot outside.
Dance Parties
You don't have to be a kid to have fun busting a move in the house. Find an online streaming service offering kid-friendly playlists and get the whole family to move their feet for a few songs.
Make a Fort
Have any large boxes lying around the house? Transform them into a make-believe hideaway or castle! If you don't have any boxes on hand, get creative with draping blankets and pillows over furniture for a different type of fort.
Build Something
There are some toys that just seem to hold children's attention more than other, such as buildable items like

Legos

. Try constructing your home, neighborhood, or imagine a brand-new thing to create together.
Get Creative with Coloring
No coloring book on hand? No problem! Check out some of these websites with free downloadable

designs

and

artwork

you can print and use. Or, if you're feeling artistic, help your child illustrate their favorite story by outlining the characters and letting your child color them in.
Try Your Hand at Cards
Learn a new card game together, or teach your kids a classic such as Uno, hearts, or gin rummy, adapting the rules as needed.
Explore Something New
Many museums, historic sites, and zoos are now offering free live-streams and tours of their facilities. Each week you can plan a

virtual tour

to take together, without even leaving your living room.
Make Chores Fun
The structure of routine and chores benefits people of all ages. Tie in a game aspect, such as a timer, or small rewards to

get your kids involved

. You'll have fun together

and

you'll get a helping hand around the house!
There are plenty of ways to entertain your family from the comfort of home. With so many activities open to a variety of ages, the options for having fun and creating memories together are practically endless. Stay connected with Sterling on the Lake on Facebook and Instagram and share how you are making the most of this bonus together-time.