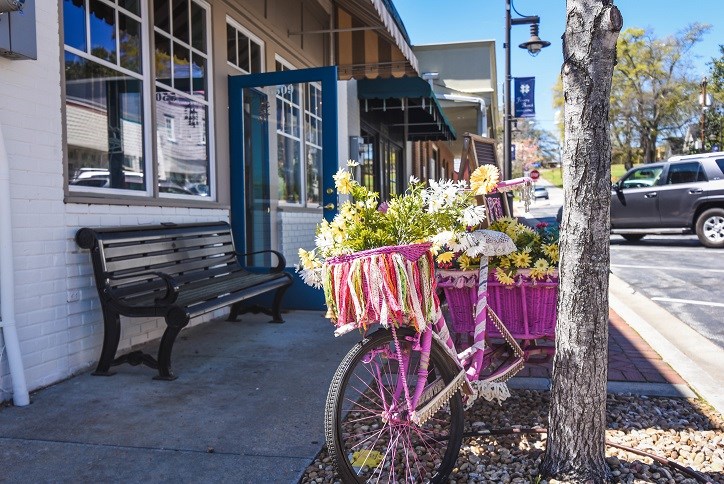 Get a Fresh Start with Spring Cleaning
Get a Fresh Start with Spring Cleaning
At Sterling on the Lake, springtime means more than just longer daylight hours to enjoy the blooming flowers in our community. It also means that many residents are ready for a thorough spring cleaning. Freshening up around the house may seem like a daunting task, but with our easy tips, your home will be nice and clean in no-time!
Out with old…
You don't have to rummage through every closet in your home all in the span of one weekend in order to have a successful spring cleaning. Whether it's clearing out one room at a time or simply rearranging some things to make more space, the key is to take it step by step. Taking it slow and steady will prevent you from getting overwhelmed.
Stock up on essential supplies
Now that you've gotten everything out of the house, give your space a good cleaning. Stock up on the essentials such as glass cleaner, dusters and trash bags so that you  have what you need to get through cleaning, whenever you choose to do it!
In with the new…
The best part of spring cleaning is that once you get all of your old stuff out of the house, you have room to skillfully add in some new key pieces. You could even redesign a space in your home for a cool new esthetic that will bring a fresh feel to your home.
Add in a fresh scent
It might seem small, but having a fresh scent in your house can make all the difference when it comes to putting the finishing touches on a freshly designed and decluttered space! Whether it's candles, incense or potpourri, a new smell is all you need to freshen up any space in your home.
Take this spring by storm and tidy up that space you've been wanting to tackle. With these tips your home will feel spick-and-span before you know it!
For more tips, visit our Pinterest page!