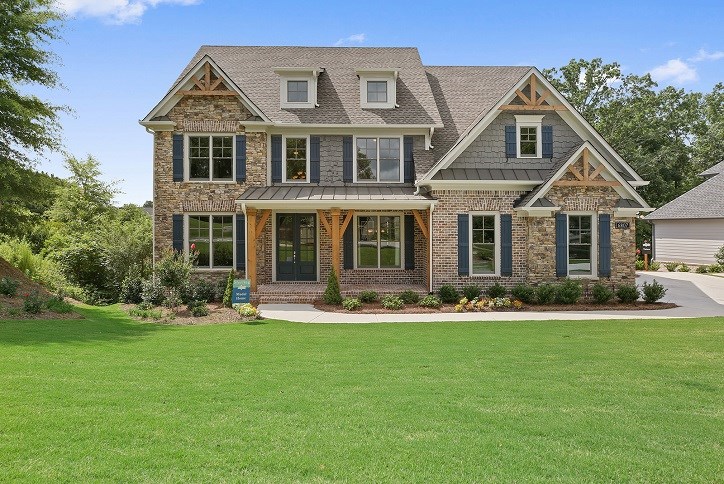 Five Reasons to Buy New
Five Reasons to Buy New
There are so many things to consider when purchasing a home. See our top five reasons why buying new may be the best choice for you.
You get to work with a clean slat
One of the best parts of buying a new home is not having to deal with making renovations or changes after you move in. You don't have to deal with replacing old wallpaper or thinking through the costs and efforts of renovating an outdated bathroom. Moving into a new home will give you the satisfaction that you can move in, unpack and be in a space that you don't have to make updates to.
Choose YOUR floor plan
Everyone has different needs, and that should be reflected in your home! Whether it's a one story, open floor plan for easy access or a four bedroom for your growing family, the options are there for you to choose from when buying new.
Energy Saving
This is a major factor in why many people buy a new home versus an old home. The energy-saving features of a new home help to avoid unnecessary recurring costs. Features such as double or triple-pane windows—which you find in most new homes—are a must for insulating and avoiding those high energy bills at the end of every month. Energy-saving features in a home are not only cost effective, but they are also helping to reduce waste in the long run.
Community Amenities
Many new homes are built within neighborhoods or master-planned communities. Master-planned communities offer residents resort-style amenities, activities and events, as well as a community of new friendly people. Sterling on the Lake features each of these things for our residents to enjoy. See the amenities our community has to offer when you buy a new home here!
That New-Home Feel
There is nothing quite like the feeling of walking into a brand-new home, seeing the freshly painted walls and shiny appliances, and knowing the vision of what you dreamed of has come to life. With a new home you get all the perks of having the latest technology, design trends and safety features that you have always wanted!
There are many reasons to buy new —check out the many options at Sterling on the Lake and take one step closer to finding your new dream home!