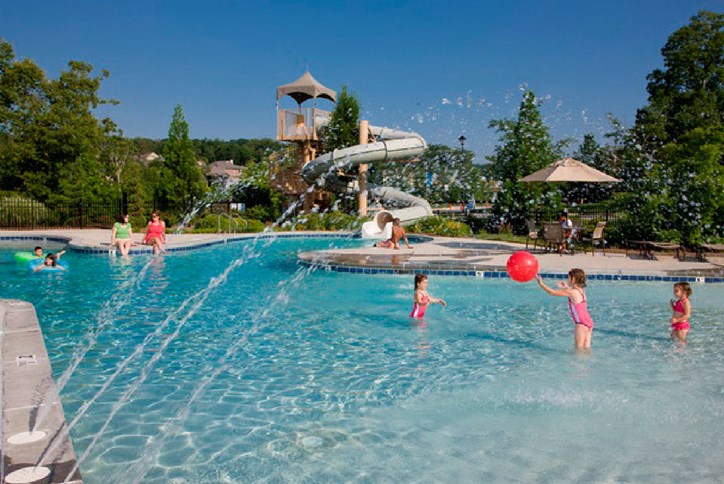 Top 10: Lake Life this Summer
Top 10: Lake Life this Summer
Nothing is better than summer lake life at Sterling on the Lake. With our community's lakes being just minutes from the majority of homes, it is easy to enjoy the water every day. Here's our top 10 ways to make the most of Lake Sterling, all summer long.
Paddle Time – Rent a kayak or canoe for free and paddle through the tranquil waters of Lake Sterling, allowing for the perfect mix of exercise and mental escape.
Picnic Party – Pack up some snacks, refreshments and a blanket, and wander over to Picnic Island where your meal is complete with beautiful scenery, likely including some of our duck friends.
Namaste Nature – Grab your yoga matt and relax your mind and body, with a few poses by lake.
Meandering Miles – Whether you opt to walk, jog or bike, our miles of trails allow you to meander along the lake at your own leisure.
Fishing Fun – Grab your fishing pole and cast a line out into Lake Sterling. Who knows what you might catch.
Bird Watching – Sterling on the Lake is full of nature! Try your hand at bird watching and see how many different kinds of birds you can view around the lake.
Pool with a View – Take a dip in the pool at the Lakeside Clubhouse that overlooks our shimmering lake while cooling off from the summer heat.
Read & Relax – Grab a book, kickback and relax on the Veranda at the Lakeside Clubhouse. This is the perfect spot to catch a summer breeze!
Barbeque Too – Fire up the barbeque at the Lakeside Pavilion and enjoy dinner alfresco, toasting to summer with family and friends.
Waterfall Wonders – Ready for an adventure? Take a hike out to one of our secret community spots, our very own waterfall!
View our digital brochure to learn more about Sterling on the Lake and see a map of the community.