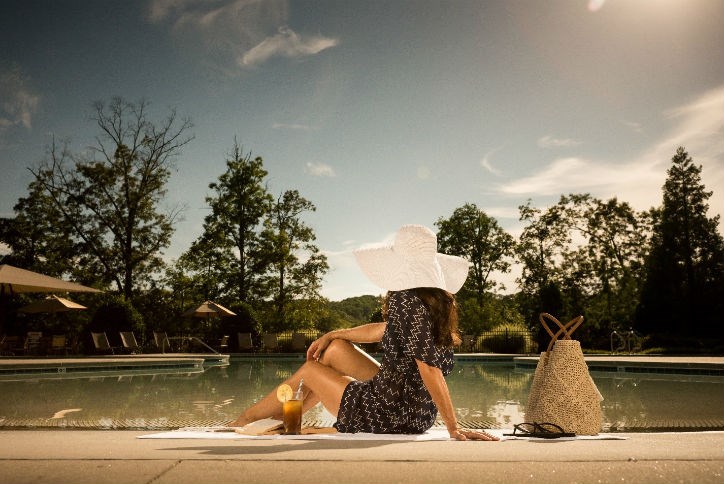 How Sterling on the Lake is Redefining Luxury
Sterling on the Lake is redefining what it means to live luxuriously by tailoring homes to your specific wants and needs. Whether you're looking for a serene abode by the water or prefer a wooded escape, both close to desirable amenities like swimming pools and tennis courts, Sterling has you covered.
Secluded away from the hustle and bustle are luxury sites by our esteemed homebuilders: Millcreek Builders, Harcrest Homes, and Tipton Homebuilders. Here, you can rest assured that quality and comfort are guaranteed. Choose options and add-ons with each builder to customize the home to your specific taste. Each generously-sized home lies on sites ranging from 1-2 acres, allowing for plenty of space for the family.  
Breathtaking lake views and lakeside lots are also available by Harcrest Homes, Tipton Homebuilders, and Vanderbilt Homes, extending the amount of options available to the preferences of each individual. Homes range from 2,600-5,000 sq. ft. with pricing from the $400ks-$700ks all close to the water and with access to Sterling on the Lake's premiere biking and walking trails.
Desirable amenities like the Lakeside Clubhouse, the Village Park & Green, and, not to mention, the community of Flowery Branch as a whole, are all at the disposal of Sterling residents to take advantage of and explore. There's never a dull day in Sterling on the Lake and it's up to you to choose your favorite ways to experience it.
To find out more about what makes Sterling the premiere place to be, click here. Directions and area information are also available for a visit to our community.