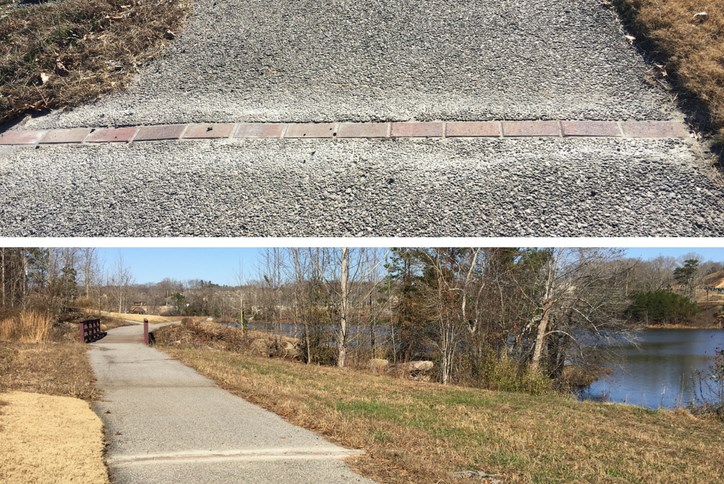 Mile Marker Makeover
One of our most popular amenities at Sterling on the Lake is the miles of walking trails, which have gotten a small makeover thanks to one resident!
In order to become an Eagle Scout, young men are required to complete a service project. Colin Reilly, a resident of Sterling on the Lake, decided on a project for his community – adding mile markers to the trails. Colin decided the most efficient and environmentally safe way to create the mile markers would be to cut out a portion of the concrete and lay brick pavers down as a marker every 1/10th of a mile.
Now, walkers, runners, and joggers have a technology-free reference point for how far they have travelled along the trails in Sterling.  Colin made the trail markers the width of the trial so that they are easy to spot.  
Next time you are out for a stroll, be sure to look for the new markers and enjoy our beautiful trails!