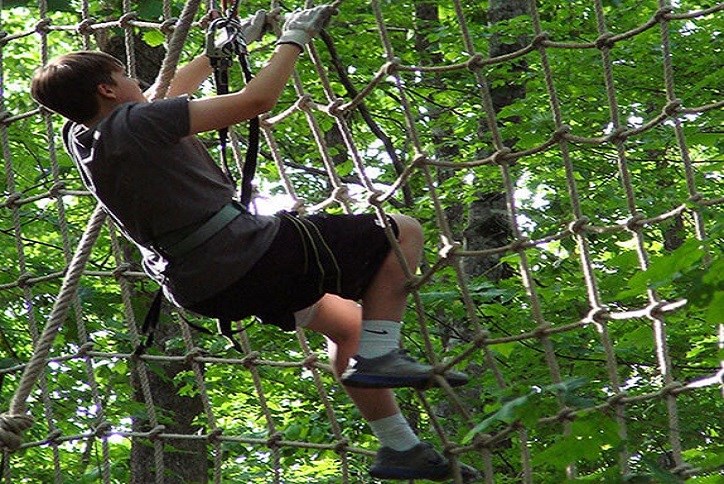 Summer Isn't Over Yet: Top Activities Near Sterling on the Lake
School may be back in session, but we are still feeling the spirit of summertime! There are plenty of events and activities to enjoy this season in Buford, Flowery Branch, and other surrounding areas, for all ages. Check out our list of the top things to do around Sterling on the Lake this season:
Flowery Branch Farmers' Markets
Get a true taste of Georgia at the Flowery Branch Farmers Market, which takes place every Thursday well into Fall. Here you will find local artisans, crafters, bakers, and farmers selling items, including the freshest fruits, vegetables and flowers, and some of the best baked goods. Local experts from the UGA Cooperative Extension Service are also on hand to help plant lovers with any gardening questions. You can bring a soil sample along for analysis and find out more about Georgia's thriving agribusiness scene.
Don't miss your chance to stock up on local products, such as peaches, ground coffee, or honey on certain Thursdays from 3:30 - 6:30 p.m. at the City Hall Lawn. No matter your interests, there's something for everyone!
Atlanta Botanical Gardens Summer Events
Enjoy a summer day in the lush environment of the Atlanta Botanical Garden where you'll find exhibits such as Patrick Shearns' Dream Flora on display. Featuring a beautifully crafted custom-built "skynet" sculpture that seemingly floats above the Botanical Garden's Storza Woods like a flock of colorful birds, you're bound to feel inspired by this display. The one-of-a-kind sculpture can be viewed during regular garden hours through September 19.
In addition, Jason Gamraths' "Glass Art in Bloom" showcases 150 pieces of contemporary, brilliantly colorful glass sculptures  to bring the beauty of nature to the garden. The installations represent blooming plants – 13 of which were exclusively made for the Atlanta Botanical Garden. The exhibit is displayed indoors and outdoors through October 31, and features orchids, pitcher plants, aloes, lotuses and more. Don't miss your chance to see these unique displays in-person!
Explore Lake Lanier
Getting outdoors and lounging by the water is a must during the hot summer months. One of the area's most highly-desired attractions is Lake Lanier, a hub of dining, entertainment and adventure – right on the water. Enjoy a day of boating, fishing, tubing, hiking, or golfing, then grab a bite to eat at a waterside restaurant.
Ready to stay for more than a day? The sprawling resort complex of Lanier Islands allows guests to enjoy an adventurous water park, lake activities including boat and jet ski rentals, shopping, a golf course, kayaking, a spa, nature trails, and much more.
Pack the car for a fun-filled day – or staycation – under the sun with family and friends. Lake Lanier is less than a 10-mile drive from the Sterling on the Lake!
Discovery Saturdays at Elachee
The Elachee Nature Science Center is nestled in the 1,400-acre Chicopee Woods Nature Preserve. The center is dedicated to educating locals on the conservation of Georgia's wild spaces. You can pop into the Elachee Visitor Center any day from 9:00 a.m. - 5:00 p.m. for a dose of relaxation and information on Gainesville's natural environment, or you can get a more in-depth experience during their Discovery Saturdays at Elachee. Start the day with a walk admiring the summer wildflowers, then head back to the front of the park for a 45-minute live animal exhibition, where guests can meet Elachee resident animals. Sessions take place at 11:00 a.m., 1:00 p.m., and 3:00 p.m. and you can register online until 4:00 p.m. the day prior to your visit.
Southern Roots Lake Jam
A visit to Lake Lanier Olympic Park gives you a glimpse of history while offering a place for people to get out on the water and put their water sports skills to the test. There is also a sandy public beach, Fields Memorial Butterfly Garden, and plenty of places to go for a walk or enjoy a picnic. With events taking place throughout the year, you'll want to check their calendar for any upcoming concerts and festivals you may want to attend!
Sterling on the Lake offers convenient access to plenty of summertime destinations in the Flowery Branch, Buford, and Atlanta areas. With plenty of things to do at Lake Lanier, as well as other parks and attractions, you're bound to stay busy all year long. Questions? Contact our team of Community Specialists by Live Chat, email or phone. We look forward to hearing from you!