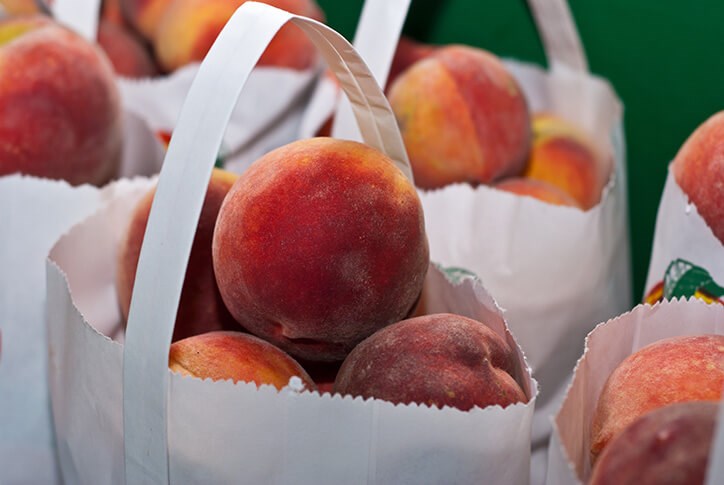 When Life Gives You Peaches...
Georgia takes great pride in celebrating peach season each year. The season runs from mid-May through August, and there are many ways you can savor this delicious fruit in the "Peach State". From u-picks to unique recipes, here are some of our favorite tips for enjoying peaches this season:
Select your own peaches at a local pick-your-own farm. When picking through peaches, be sure to select fruit that are vibrant in color and not too firm in touch. This activity is fun for practically all ages to participate in together!
Bring the delicious flavor of juicy peaches to your table by trying one of these tasty recipes. From cobbler and salsa to tarts and jam, there is recipe for nearly every skill level to try.
Many area adults also enjoy peach wine. There are a handful of Georgia wineries that offer this local flavor in their wines. Cheers!
During the harvest season, fresh peaches can be found throughout Georgia! Please feel free to send us your favorite recipes or local events!