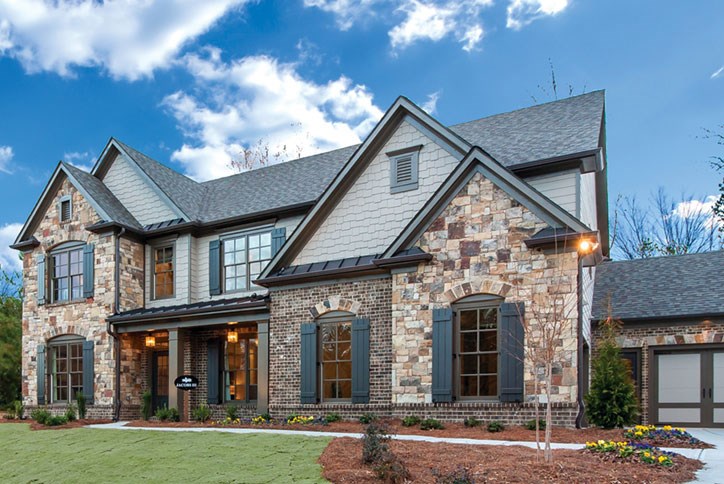 Builder Spotlight: Tipton Homebuilders
As a top-selling community in the Atlanta area, Sterling on the Lake is dedicated to partnering with top homebuilders who build beautiful, quality homes to fit your needs and lifestyle. Whether you are a young professional just getting started, a growing family who needs more space or retired and looking to simplify your life, we want to help you find the home of your dreams in our down-to-earth community.
Tipton Homebuilders, one of the community's acclaimed builders, builds elegant homes that catch the eye. For about four years, Tipton Homebuilders' founder, Matt Cape, has been a key part of the leadership team at Home South Communities. In keeping with the southern charm and trends of Home South Communities, Tipton Homebuilders provides homebuyers with a pleasing aesthetic, rich materials and top-notch quality in their new home.
Homebuyers can enjoy the inviting, open concepts, complete with extensive trim and gourmet kitchens perfect for entertaining. Their luxurious primary suites and porches offer the perfect place to relax and escape the daily hustle and bustle.
Why choose Tipton Homebuilders?
Tipton Homebuilders, Atlanta's next generation homebuilder, promises beautiful design and quality construction in each new home they build. This builder is dedicated to creating energy efficient homes, completed with the latest trends in construction and technology and is involved and committed to homebuyers during every step of the building process. Tipton Homebuilders offers homebuyers unparalleled value and craftsmanship as they shop for the home of their dreams.
"Tipton Homebuilders is dedicated to solid construction paired with quality craftsmanship. We are committed to homebuyers during every stage of construction, from ground breaking to turning the key, ensuring that every Tipton home is built with excellence, integrity, and consistency."
Tipton Homebuilders is currently building in The Alcove and now selling in The Preserve. The Preserve even features many 1- to 2-acre home site options to choose from. Explore their homes online today or stop by to tour the Jacobs III model!
To learn more about Tipton Homebuilders in Sterling on the Lake, contact 770-380-5508 or 440-695-5205 for more information.