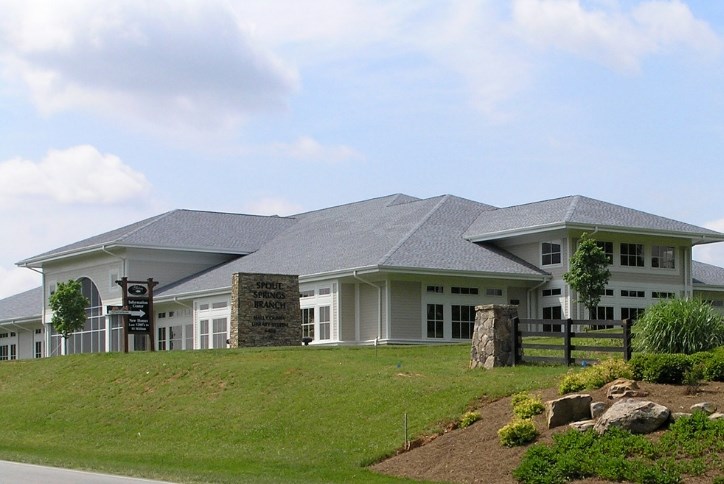 Check out the Spouts Springs Library
No matter what your age is, there is so much to discover at The Hall County Spout Springs Public Library. This public library provides 28,000 square feet of space dedicated to books, a computer lab, meeting rooms, kids' spaces, and even a cozy cafe. Our Sterling on the Lake residents often head over to the library to enjoy a few hours in this peaceful oasis.
Depending on your mood, there are many options for you to enjoy your time at the library.
Looking for peace and quiet? Bury your head in a good book while listening to the birds chirp outside of the library's screened in porch.
Need to put a presentation for work together? Head over to the computer lab which is equipped with wireless access.
If you're with the kids or grandkids, check out the Children's Storytime and Puppet Room and let their imaginations run wild.
Or if you're hungry, sit at the Friends Café and order a hot Panini or yummy chocolate crepe.
The Hall County Spout Springs Public Library also has LCD TVs, a projector, a fireplace, comfy couches, and an impressive selection of books. Come browse the shelves, grab a coffee and find your bliss.