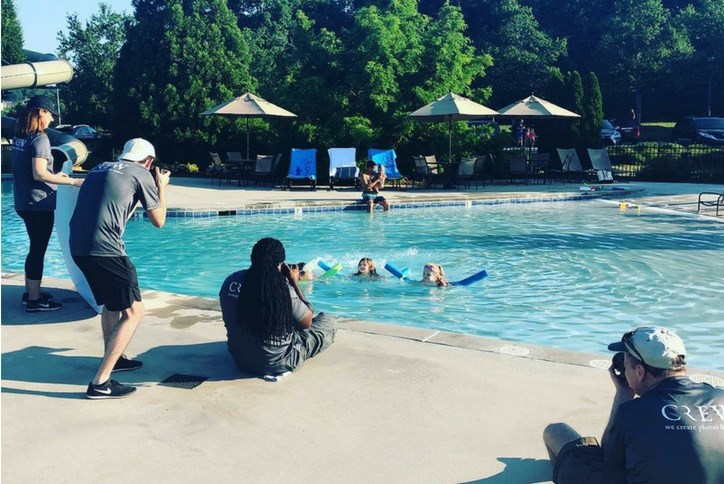 Get a Behind the Scenes Look
We love sharing the lifestyle and beauty of Sterling on the Lake with our residents and others around our community. In June, we held a photo and video shoot to capture the countless ways residents can find their bliss each day in the neighborhood.
It was a daunting task, but our team narrowed down the shoot locations to about 10 sites scattered throughout Sterling on the Lake. Spanning the course of three days, we worked with our resident talent of various ages to showcase how they enjoy their downtime in the community. Whether it's taking the kayaks for a paddle, breaking a sweat on the tennis courts, using their imaginations in the tree house or enjoying a cocktail by the clubhouse, our participants were eager and thrilled to show some of the amazing day-to-day activities and amenities one can enjoy, outside their new homes, when living in Sterling on the Lake.
You will be able to see more of the great photos and video footage captured as we begin sprinkling the new images and videos through the website and other community materials. Who knows? You might even recognize a neighbor!