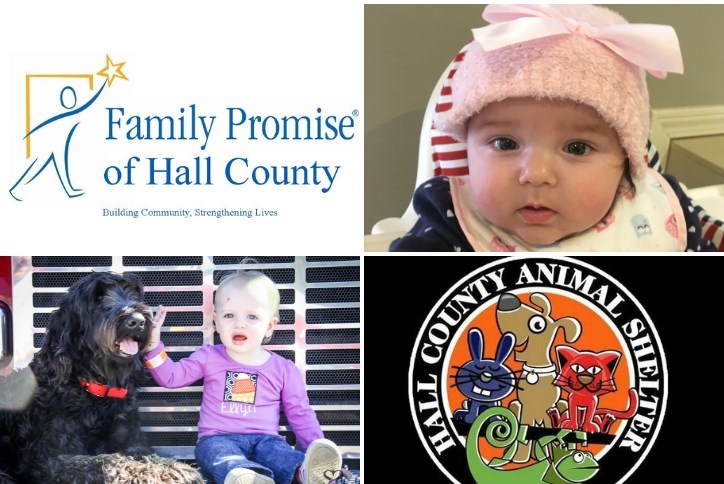 A Community that Gives Back
During the holiday season, all of us at Sterling on the Lake enjoy giving back to those in need, especially here in Hall County. Learn more about a couple of the nonprofit organizations that are near and dear to our hearts:
Family Promise of Hall County
Family Promise of Hall County is an organization we continue to support because of the meaningful and impactful work they do to transform the way we view the homeless. The organization's mission is to equip the community with the tools needed to end the cycle of family homelessness. They strive to help the 1 in 45 American children that experience homelessness and the 1 in 5 that live in poverty. To achieve this goal, Family Promise of Hall County needs the help of the community to pull together and end the cycle of family homelessness.
For more information on how to donate to Family Promise of Hall County click here.
Hall of County Animal Shelter
The Hall County Animal Shelter is passionate about finding stray or abandoned animals a home, regardless of age, breed or medical needs. This Animal Shelter cares so deeply for its tenants and their dedication shines through with their "No Animal Left Behind" mission. The shelter happily accepts donations of all kinds, especially items you may have around your home, such as towels, blankets, newspaper and more.
For more information on Hall County Animal Shelter click here.
These charities are grateful for the various contributions received from the community. Let's band together this giving season and help by donating time or resources to various organizations in need, so they can continue to change the lives of the people and animals of Hall County.