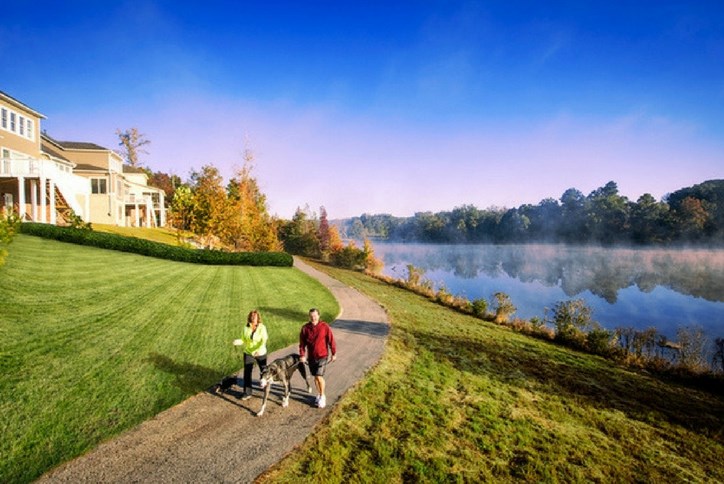 Best Pet Spots in Sterling on the Lake
Best Pet Spots in Sterling on the Lake
Sterling on the Lake is home to many animal lovers, and there are plenty of spots for you and your furry friends to enjoy together. Regardless of your speed, you'll want to get outside and enjoy the upcoming fall weather. Check out our list of places that you and your pet can relax-or run- in the community!
Grab the leash and take a stroll on the trails around the lake. Who knows what wildlife you and Fido will see!
The Village Green has tons of space to throw a ball or Frisbee. You'll enjoy the fresh air and your pet will love stretching his or her legs.
There are pocket parks scattered throughout Sterling on the Lake for you to explore at your own pace with your pup.
Ready to relax? Grab a blanket and a dog toy and head to Picnic Island for a laid-back outing to enjoy the sights.
Did we leave your favorite spot off this list? Let us know your preferred place to spend quality time with your dog.