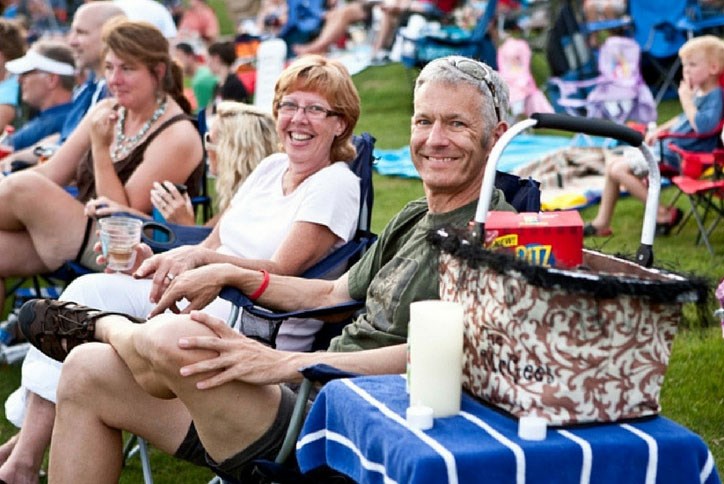 Make the Most of your Memorial Day
Memorial Day will be here before you know it and there are plenty of places to go and things to do that are just a car ride away from Sterling on the Lake. Here's a look at how many of our residents will enjoy the long weekend.
Grooving to Local Live Music
For music lovers, there are plenty of local talent options to check out during this holiday weekend!
Local singer songwriter, Kurt Lee Wheeler – known for his folksy voice and covers of old school country and soft rock music – will be playing at Pig Tales on Lake Lanier May 27 at 5:00pm. Check out the details here!
Head to Skogies Lake Lanier with family or friends where local singer songwriter, Roy Saunders, will be playing a Memorial Day Benefit Show May 27 at 5:00pm. You can find those details here!
Exploring Lake Sterling - There is so much to see and do inside our lovely community. Head on down to the dock and rent a kayak or canoe for free or get in a workout on our trails around the lake.
Getting Festive on Lake Lanier - Looking for an all-around fun event? Margaritaville at Lanier Islands is hosting a Music and Arts Festival, Saturday, May 25. Enjoy live music on the floating beachfront stage, arts and crafts vendors, classic car show, street performers, fireworks and even more surprises!
Unwinding on Picnic Island - One of our favorite things at Sterling on the Lake is our centrally located Picnic Island. Walk or bike over to our private island with your morning cup of coffee or a good book for a relaxing outing to the lake!
Making a Splash at the Pool - It's the perfect time of year to head outdoors and spend the day lounging by the pool and soaking in the sun. Hop in the water to cool off, float around on a raft or swim a few laps for exercise. At Sterling on the Lake, there are plenty of ways to enjoy the pool!