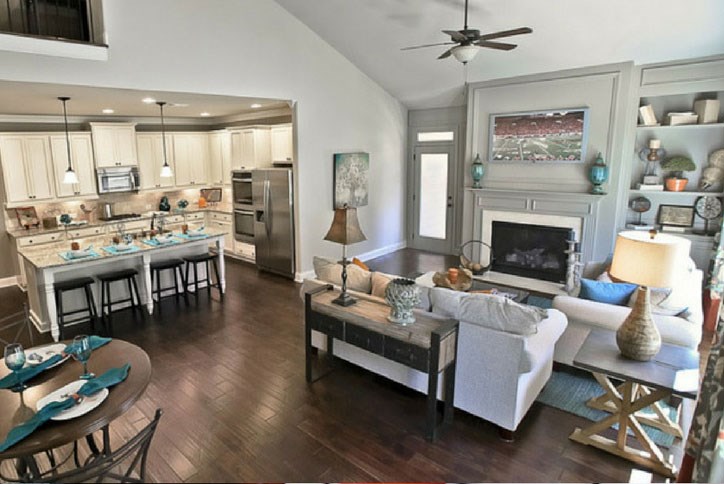 5 Tips for Staging Your Home for the Perfect Sale
It's no secret that a nicely staged home can sell faster than an un-staged home. Speed up your move into a new home with these tips for staging your home.
Make sure your home is clean, but not TOO empty
When people are looking for a new home, they want to walk in and envision themselves living in a nice, clean home, not a messy, cluttered space. On the flip side, you don't want your home to look too sterile, either. Finding a balance between a clean and clutter-free house and a cozy home is the best way to attract prospective buyers.
Style your home
Set the scene. Arrange the dining room table, add a centerpiece, light a few candles, fill your vases with fresh flowers and even put some cookies out on display in your kitchen. The small details are everything when trying to sell a home. From the smells when a potential buyer walks into the house, to the visuals of the home – it all plays an important role in the selling process.
Play on what you already have
A mistake people often make is trying to change the look of the house too much. Use what you have! For example, if the home is in a relaxing, quiet neighborhood, stage the porch furniture to look like a great gathering space where residents can enjoy a peaceful morning or evening.
Be seasonal
Decorating for the season you are trying to sell your home in is a great way to create a comfortable atmosphere in your home. It will also help a potential buyer see the house as more of a home.
Choose the right colors
The paint color you choose for your walls is one of the biggest factors in the look and feel of a room. This is a major part of staging, as you want to leave room for individuals to customize the space as they see fit. Having a neutral paint color and room design allows you to avoid making the room a deterrent for some people.