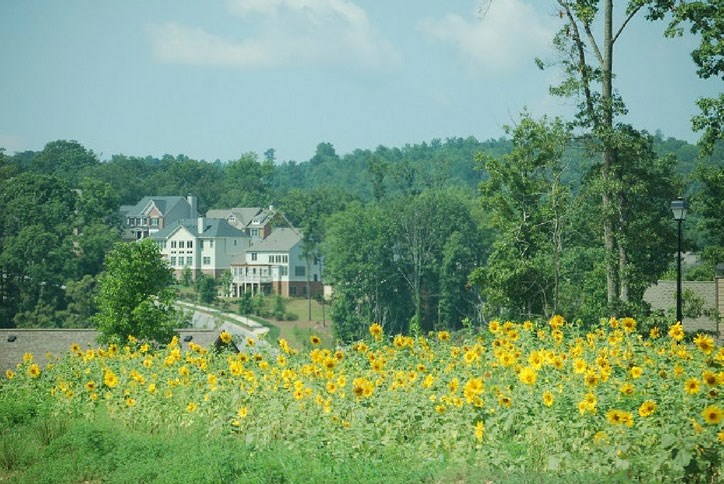 Builder Spotlight: D.R. Horton
As a top master-planned community in the region, Sterling on the Lake partners with a variety of distinguished homebuilders – including D.R. Horton.
In addition to offering more design and floorplan options than many local neighborhoods, Sterling on the Lake is a master-planned community offering numerous amenities. This means people can find their dream home in an area that can make lake living in Georgia a little easier and a lot more fun.
D.R. Horton currently has homes available in The Ridge and The Hillcrest. Enjoy charming brick and stone exteriors and thoughtfully-designed, open floor plans, ideal for entertaining. Visit their model home, or browse their inventory today!
Over 30 years ago, Donald R. Horton had the vision of building affordable new homes, complete with unmatched efficiencies and quality. As D.R. Horton continued to grow into the largest homebuilder in the nation, the philosophy of creating value every step of the way during the home-buying process has never wavered. D.R. Horton, America's Builder, continues to demonstrate leadership in its residential development with innovative designs, top-notch craftsmanship and responsiveness to customers.

"D.R. Horton had a vision of livable and affordable new homes built with unmatched efficiencies and uncompromising quality. Of family traditions passed on to new generations. Of a business that would grow by making customers' dreams a reality."
Why choose D.R. Horton?
D.R. Horton has been ranked #1 on the Builder 100 since 2002 for a reason. With affordable new homes, built with uncompromising quality, a homebuyer's dreams can become a reality. Since D.R. Horton was founded in 1978, it has completed more than 660,000 homes for its buyers, with the mission to "be there for you," through the construction process and after the closing of your new, dream home.
For more information on D.R. Horton in Sterling on the Lake, contact 770-967-4010.