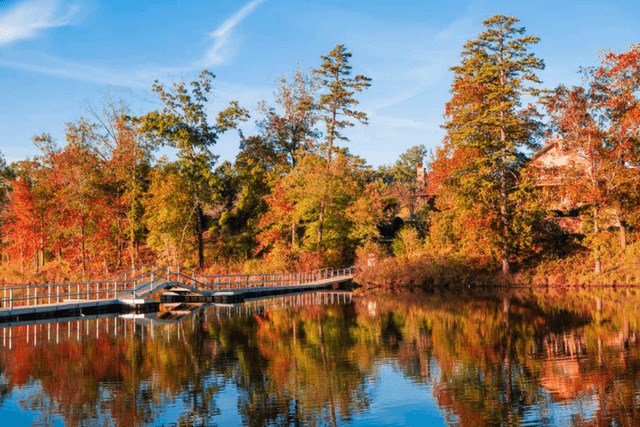 Time for a Fall Photoshoot?
Sterling on the Lake has stunning settings sprinkled throughout the community. As the leaves begin to change, why not grab a camera to snap some shots of these beautiful places throughout the community?
Hidden Falls
Have you found the waterfall in Sterling on the Lake? Located between Sleepy Lagoon and Regatta Way, venture out to our hidden waterfall to view the rushing water and rocky landscape. Feel free to visit the Information Center and we can show you exactly where it can be found on our topo table!
Serene Waters
Grab a kayak or canoe for some unique photos of our 45-acre lake. The combination of shimmering water and our rolling  topography will surely make a beautiful backdrop.
Miles of Trails
Explore the trails that weave throughout the neighborhoods for various vantage points of our community. You never know what kinds of wildlife you will stumble upon!
We are lucky to have so many picturesque settings in Sterling on the Lake. Share with us locations you would add to our list of great photo backdrops.