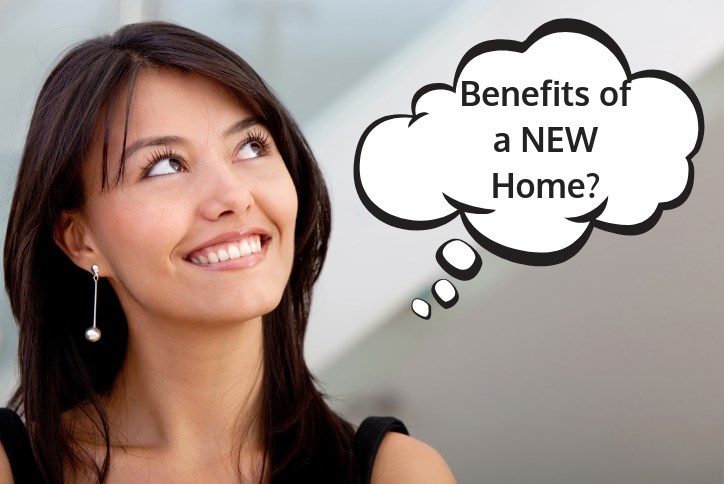 New or Not: Choices in Home buying
Is it Better to Buy a New Home?
If you are looking for a home that has greater efficiencies, warranties and allows you to take advantage of resort-style amenities, a new home in Sterling on the Lake is the right choice for you!
Efficiencies:
With stricter standards and codes, new homes tend to be more energy efficient and come with certifications that cover the walls, roof, windows, appliances and more. These tighter standards mean homeowners insurance can potentially cost less.
A new house can feature wiring for many high-speed electronics, security systems and other equipment. Home automation is an added convenience that can help save energy.
Safety & Warranties:
New construction typically features more sophisticated smoke and carbon monoxide detectors.
New homes may have better air filtration, potentially reducing symptoms for those with asthma or allergies.
Since the AC, water heater and roof are all new, there is no need for replacement costs. Also, many of these types of items typically come with warranties.
Lifestyle:
As your new home is being completed, there tends to be a higher level of customization. You can be a part of the construction process from the beginning!
Enjoy the various resort-style amenities and the lake lifestyle that come standard with our beautiful community.
Community events and our centrally located Clubhouse make it easy to connect with your neighbors.
View our home finder to browse our selection and find the perfect dream home to fit your life-stage.