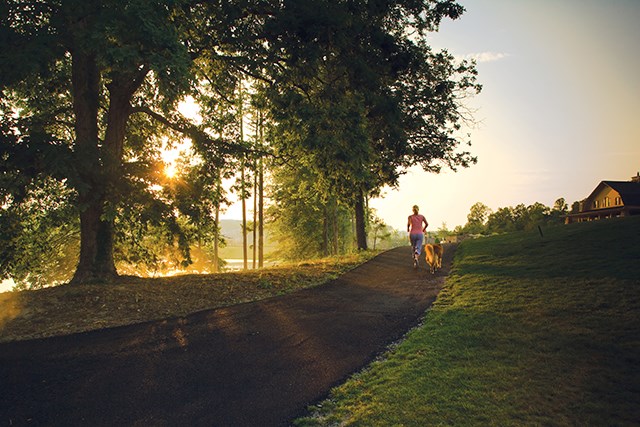 Five Reasons to Love Our Trails
1. Enjoying the trails is simple.  You don't need any special skills or equipment at Sterling on the Lake – just some comfortable shoes and few minutes to spare.
2. There's no age limit for spending time on the trails. Everyone from toddlers to great-grandparents can enjoy walking, jogging or biking on the trails.  Your trail adventure can be as low or high-impact as you wish!
3. Who knows what you might find?  You may pick up an interesting leaf, or notice a wildflower in your favorite color, or a remarkable butterfly might glide by.  There's so much to see that you'll forget you're exercising!
4. Nothing clears your head like fresh air!  When you're feeling bogged down by work and other responsibilities, a few minutes in nature can be all it takes to adjust your attitude.  Take a break on the trail, relax on a picnic blanket and let the views of our stunning lake give you a whole new perspective.
5. The trails are right here!  No need to get in your car to drive to a greenway or park.  Sterling on the Lake features miles of trails and sidewalks connecting neighborhoods, parks and amenities.  You can experience all that nature has to offer, right at your back door!