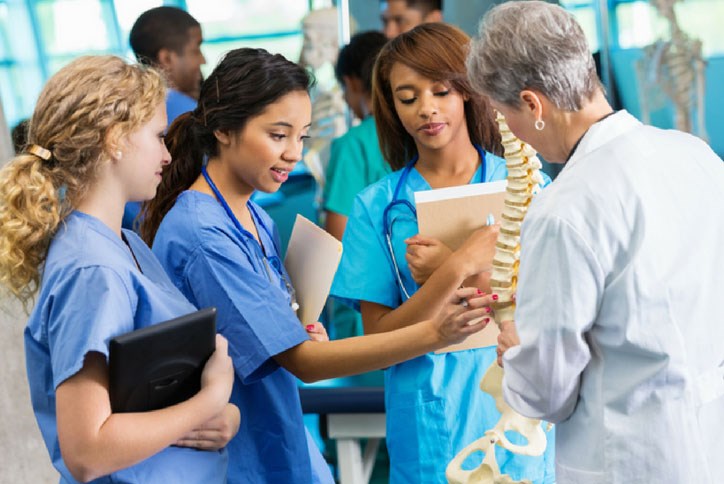 Sterling on the Lake Convenient for UNG Students
Sterling on the Lake is a beautiful and luxurious community in Flowery Branch that has many exciting features to offer families. One of the most appealing features is its enviable location, which includes being conveniently located near the University of North Georgia's Gainesville campus. Sterling on the Lake is a mere 10 minutes from this rapidly growing university.
UNG currently is projected to be one of the fastest-growing schools in the region and already has 18,000 students across its five campuses. The Gainesville location is continuing to expand, which will give more students access to its many programs, including its phenomenal nursing program. With a national shortage of nurses and other healthcare professionals, UNG offers an excellent opportunity to rectify this scarcity.
Next year, UNG nursing students will visit local Hall County schools to teach students about healthcare careers as early as middle school. One of these career opportunities future healthcare workers will have is working for Northeast Georgia Medical Center, the No. 1 employer in Hall County. Those young Hall County students that choose to pursue an education in nursing at UNG will have access to UNG's new stimulation center, which is used to train nurses.
This center allows students to learn in a safe and realistic environment and practice for scenarios they will encounter out in the field. Clinical hours are important for any nursing student, but they can be limited in hands-on experience. Additionally, these students are rarely able to use software for medical records due to restrictions from HIPAA. The center remedies this by letting students practice with real hospital tools in a controlled learning environment.
One of the many features available in the center includes simulated patients and a labor and delivery simulator. These patients are incredibly valuable for a nursing student's education, since they react similarly to a real patient – they even bleed! This allows the students to get real practice without any of the life-or-death stakes.
Sterling on the Lake is perfectly located to take advantage of UNG's Gainesville campus. Living at home in college is both fiscally beneficial and convenient. And for those residents looking to further their education or go back to school, the nearby campus offers the ability to go back to school close to home. UNG is quickly becoming one of the top nursing in the area. With nursing such an important profession nationally and in Hall County, Sterling on the Lake offers a great nearby place for these students and professionals to call home.  For more information on the Sterling on the Lake community, click here.