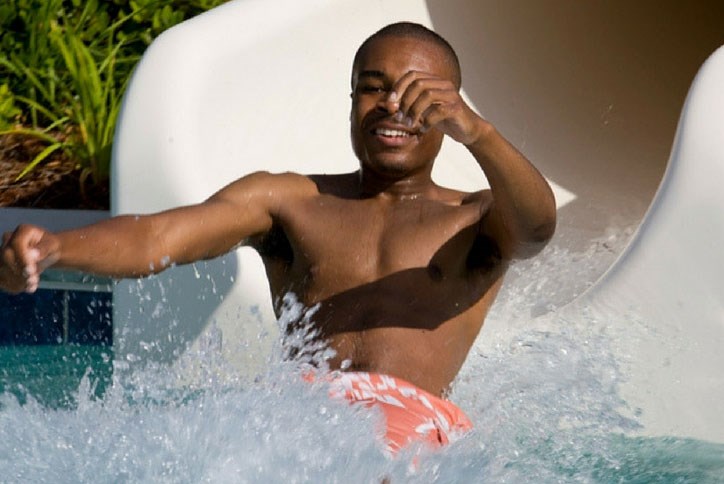 Get Ready to Celebrate Summer at Our Splash Bash
Are you ready for some summer fun? Our annual resident-only Splash Bash is this Saturday! Thank you to the Sterling on the Lake Residents who have RSVP-ed to attend this season opener!
Splash Bash marks the beginning of our summer season with the grand opening of all our amazing pools! Because what is summer without a great place to relax and cool off?
With fun activities between 11AM and 1PM, this event will be held rain or shine!
If the day holds sunshine… residents can relax by the pool and soak up some rays or go for a thrill and take a ride down our waterslide! Or, dance the day away with our great DJ, with games, prizes and music.
Regardless of the weather, those residents that purchased their Signature Splash Bash t-shirt(s) will be available for pick them up between 11AM and 1PM. Each year, a contest is held for residents to design the official Splash Bash t-shirt. This year's winner is a 12-year-old-girl who can't wait for all her neighbors to wear the shirt she designed, so be sure to pick yours up and show your community spirit!
If the weather doesn't cooperate we will still be partying… indoors! Our poolside celebration will turn into a massive Bingo Party in the Clubhouse. Want to win some great prizes? Splash Bash will be full of giveaways all day! You never know what awesome gift you could take home.
Don't miss out on this fun opportunity to kick off the summer season! This event is hosted in partnership of the Association and our neighbors The Ragans, of Executive Turf Care (www.executiveturfcare.com), the amazing staff at Northeast Georgia Medical Center (www.nghs.com), The Halpers at North Georgia Pediatric Dentistry (www.startlifesmiling.com) and Peter Troung and team at Modern Woodmen Fraternal Financial (www.modern-woodmen.org).