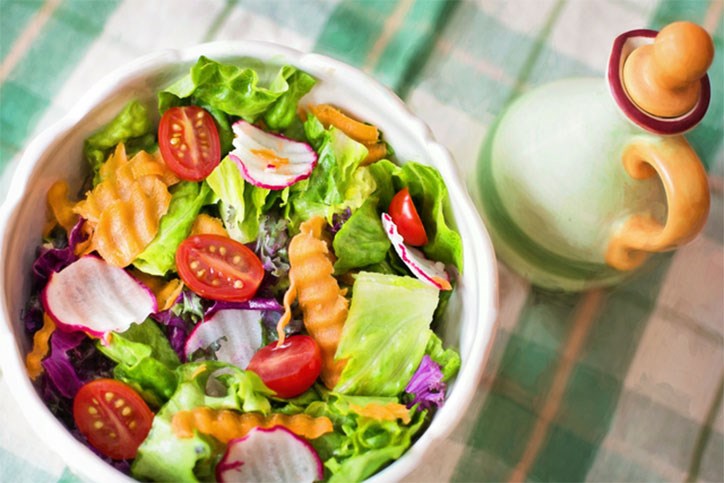 Healthy Lunches for Healthy Kids
Healthy Lunches for Healthy Kids
Sending your kids to school with a healthy lunch can be a battle!  Not only does it take time & planning, but there's no guarantee that kids won't ditch their apple or yogurt for a bag of chips or candy bar once they get to school.  Try these easy tips to tame the lunch beast and send your kids to school with a fun, healthy meal:
Get the Kids Involved: Offer your kids several healthy options and let them decide what makes the cut.  If you're brave, you can even take the kids to the grocery store with you and let them make their own selections.  Try to focus on the exterior of the store where the produce, meat and dairy sections are and avoid the center aisles that are stocked with prepackaged foods. 
Make Healthy Foods Fun: Cookie cutters or skewers can turn food from drab to dramatic.  Kids will love a strawberry-grape-kebab or a heart-shaped sandwich.  Or come up with a theme for each day: "Under the sea" (tuna & crackers with goldfish), "Hulk Smash!" (crushed chick peas with pita points), "Ole Ole" (black bean & corn burrito with sliced avocado), "Dog Days" (sandwiches and fruit cut up with dog-bone-shaped cookie cutters), "Which Came First?" (a chicken sandwich with a hard-boiled egg on the side).  Your kids will love the creativity and they'll be excited to see what tomorrow will bring!
Avoid the Processed Food Trap: Pre-packaged foods can be packed with sugar, sodium and fat. Spend the extra time to take control and make snacks yourself.  Cut cheese into cubes, divide single servings of whole grain pretzels or crackers, or slice fruit and veggies and make a dip with low fat yogurt.  Your kids can get involved and make a lunch-prep assembly line to cut down on prep time.
Don't Forget the Food Groups: Include a mix of fruits, veggies, lean protein, low-fat dairy and whole grains when you're packing lunches. Growing bodies need a balanced diet to make sure they get the nutrition they need and have the energy to make it through the day.
Water, Water Everywhere: Kids need 6-8 cups of water a day. Let them choose a fun water bottle and ask them to refill it during the day.  Try to discourage added flavors, which can include sugar, sodium and calories that you kids don't need.  If it's a struggle to get your kids to drink water, stick with drinks that contain real fruit juice with reduced sugar.
Once you get into the habit of prepping food and packing healthy lunches, you'll find it easy to develop timesaving measures, get creative and turn school lunch prep from a chore to a family activity you can all enjoy!