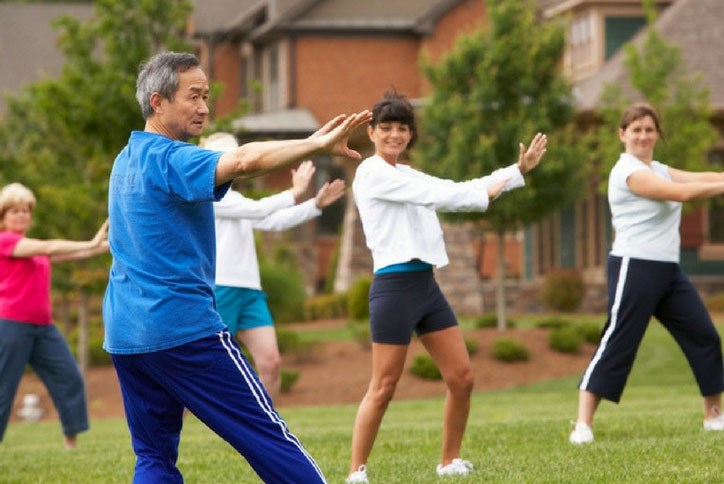 Built In Fun: Spotlight on Amenities and Offerings
When you make Sterling on the Lake your home, you're getting more than a new house, you're joining a close‐knit community full of fun diversions right outside your door. Here are a few examples to spark your imagination.
Dive In
The private lakes that surround our homes are one of the main attractions of the area. With 75 acres of community lakes within the property, you're bound to find a favorite view or walking spot. On our signature waterfront, Lake Sterling, the options are plenty. You can check out free canoes or kayaks, (and pack a lunch to enjoy on Picnic Island), or enjoy some catch and release with plenty of stocked bass, crappie, bluegill and channel catfish.
Get Social
With our onsite Activities Director, there's always something exciting coming up around the corner. Spend an evening in awe at the Fireworks Festival or unwind on a summer night with "Series Under the Stars". When the leaves begin to turn, spend an afternoon at the Harvest Balloon Festival. At Sterling on the Lake, life is a year‐round celebration.
Get Connected
Sterling on the Lake offers a variety of clubs and organizations to indulge in. Discuss your latest favorites with one of our adult books clubs. Enjoy lunch with our empty-nesters groups. In July and August, you can bond with other neighborhood families at our regular Crafty Sundays. Beyond the organized groups, there are many other places to make new friends at Sterling on the Lake. Make connections while exploring our many trails and hiking paths. Plan playdates for the kids at the Children's Treehouse, or enjoy bocce ball at the lodge. With a community so bursting with life and activities, you're bound to make lasting connections. 
Get Fit
With all of our classes and amenities, living a healthy life at Sterling on the Lake is easy. Our 24‐hour fitness center makes it convenient to be active on your schedule.  We also have an infinity-edge lap pool, multiple tennis centers, and miles of trails to help you stay in shape. You can also partake in one of our many exercise classes, such as yoga, PiYo (a Pilates/yoga hybrid), barre, and water aerobics. With a full calendar of activities, a stellar outdoor location, and a variety of clubs and fitness classes, you're certain to find just what you're looking for on any given day.